Watch: Car In Kedah Overturns After Crashing Into Bezza That Was Trying To Drive Across Junction
In an accident that happened in Kedah today (11 August) at 3.15pm, a car turned turtle after it collided with another vehicle driving across the road. A video posted on Info Roadblock JPJ/POLIS shows that the accident happened in front of the Padang Serai BH petrol station.
The dashcam recording shows a Perodua Bezza waiting at a junction for cars to pass by before driving across. After inching forward a few times and braking to give way to other vehicles, the car proceeds to cross the busy road.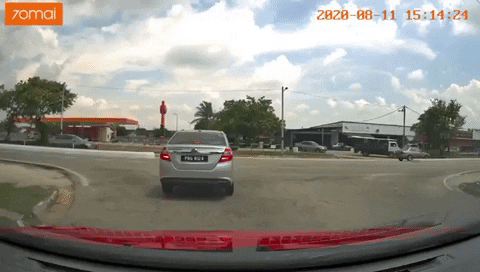 However, before the Bezza can even reach the other side, a car approaches quickly and crashes into the Bezza before hitting a curb and overturning immediately after.
The Bezza freezes for a moment and slowly drives to the side of the road.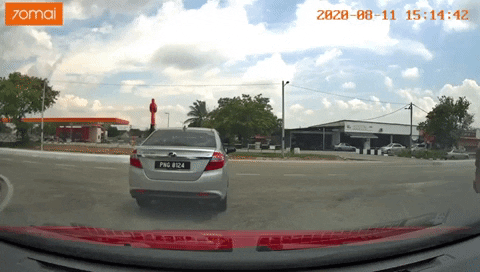 Netizens commented that this kind of accidents often happen when drivers don't pay attention to their blind spots.
"This is why you don't drive fast when there's a blind spot, accidents like this are always the ones that take the life of a motorcycle rider," one netizen said.
"I want to say that the Bezza driver wasn't prudent. Look at the way he came out and brake before the accident. Maybe there was a blindspot on the right side of the car," another netizen said.
Here's the full video:
What do you think about this incident? Let us know in the comments below.
Also read: Watch: Motorcyclist Crashes On PLUS Highway After Trying To Squeeze Between Car & Barricade