Warning: Food Cooked In 40% Of Air-Fryers May Contain High Levels Of Cancer-Causing Agents
Have you ever heard of an air-fryer? For most people living in modern homes and with kitchens that are appointed with the latest of kitchen appliances, you've probably come across an air-fryer at some point. Its claims of being a 'healthier' alternative to deep-frying foods has attracted many families to purchase one for their own homes, hoping that they can cut out some of that deadly fat content in some of our favourite, but sometimes unhealthy, Malaysian dishes.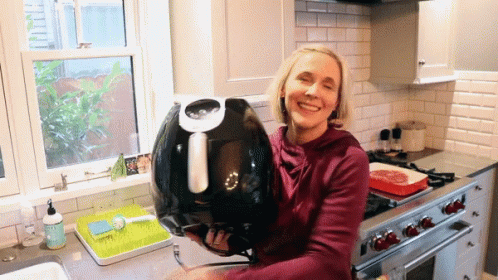 However, you may want to reconsider buying an air-fryer, as a report from Sin Chew Daily may just raise your eyebrows over how these seemingly health-orientated appliances can be dangerous to your health!
The Chinese daily reports that in a survey that was conducted by the Consumers Union of Korea, it was found that French fries made with certain brands of air-fryers actually contain exceedingly high levels of carcinogens (cancer causing agents)! 
The survey was conducted between 10 different air-fryers, and following package instructions for cooking French fries in these air-fryers, cooked them at 200-degrees Celsius. This cooking process revealed that out of the 10 batches of French fries cooked with air-fryers, four of them contained levels of carcinogens that were far above EU approved safety standards! 
While the brands of the air-fryers were not publicised, the survey team reveals that many of the brands that were involved in the testing were from popular white appliance manufacturers from South Korea and Europe. 
So how do you avoid consuming cancer-causing agents as a result of air-frying your food? Well, take these steps as a precaution:
Do not fry any vegetables in an air-fryer, as any folic acid, vitamins B and C in it will be destroyed when heated.
Don't put processed foods into the gas fryer for cooking, as the oil produced by the frying process is not healthy, and can create trans fats.
Do not set your air-fryer's temperature over 180-degrees Celsius to avoid burning your food and thus, leaving cancer-causing chemicals in your food.
Use your air-fryer for less than two times a month.
Set the timer on your air-fryer at a reasonable amount, never too long.
So if you have one of these new air-fryers at home, do keep these steps in mind! Or you might wind up eating food that can do more harm than good! 
Also read: Kedah Teacher With Stage 4 Cancer Who Made Name Tags To Support Family Has Passed Away