Video: 2yo Gets Trapped Under Car After Brother's Slap Sends Him Into Oncoming Traffic
Those of you with siblings will probably know how irritating it can be to deal with them sometimes.
Sure there are times when we feel like permanently erasing their existence off the face of this planet but we never actually mean it.
Recently, a boy in China took kacauing his sibling to a whole other level when he slapped his two-year-old brother straight into the path of an oncoming car, leaving the little one trapped under the vehicle!
According to Asia One, the post which originally went viral on Weibo was captured on 6th October 2019 in Tongren city, Guizhou by a street CCTV.
The footage reveals the two boys walking on the shoulder of the road despite the fact that a sidewalk was right next to them. The older boy, assumed to be the victim's brother, then stopped abruptly and turned to slap his younger brother across the face.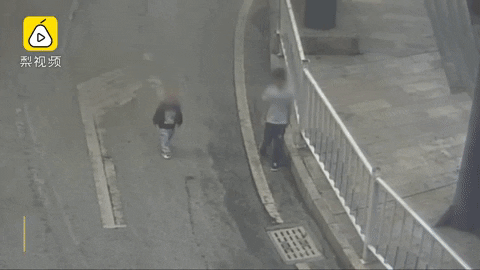 The toddler stumbled from the hit right into the path of an oncoming red sedan. Despite the fact that the sedan braked instantaneously, the toddler already collided with the vehicle and was caught underneath the car!
The horrified older brother rushed in an attempt to pull his sibling out but to no avail. Thankfully, there were a few police officers who happened to be nearby the scene. With the help of a few onlookers, authorities were able to lift the car up and safely extract the toddler within minutes!
The young child was then rushed to the hospital for a check-up and was lucky enough to walk away from the incident with just a few minor abrasions on the forehead.
That was too close of a call! Don't try this guys, it's better to be safe than sorry.
Also read: Disturbing Video Shows Lorry Driver Crushing Unsuspecting Boy Playing on the Road