If you haven't gotten round to fulfill your New Year's resolution of getting fit this 2020, now's the perfect time to get started! With MCO (and now CMCO leaving us still stuck at home), many are finding it increasingly difficult to stay healthy since both gyms and parks are still closed. But that doesn't mean you can't stay fit from the comfort of your own home.
Since you're already spending most of your time scrolling through your IG feed, you might as well check out these live workout classes to get your blood pumping instead of lazing on the couch all day. These IG Live workouts are all conducted by certified Malaysian Fitness corporations/trainers. And the best part is that they're all completely FREE!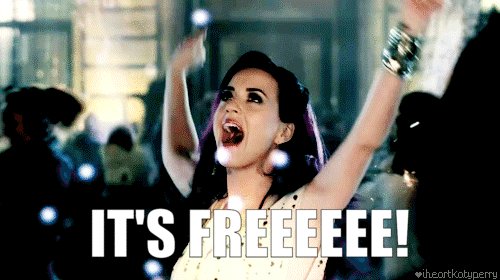 1. FlyProject.co
Every day, 5pm, IG Live 
Looking for a high-energy, fast-paced workout that's bound to make you sweat buckets? Try the Flyproject's daily live workouts on Instagram every day at 5pm. They have different classes everyday, ranging from HIIT routines to Barre burn exercises-all of which are guaranteed to give you the boost of energy you need to stop feeling sluggish. You can check out their sessions by following their IG account here.
All you'll need to derive maximum results from these workouts are insane determination and a pair of light weights to enhance the exercises. Don't have weights of your own? You can find them here for just RM33. Before you hesitate, just remember that these weights are a lifelong investment, just like your health.
2. Urban Spring Pilates
Weekly workouts, IG Live for pilates, barre and yoga 
If you're looking to tone up minus the heart-pumping, cardio-intensive exercises, you might want to consider Urban Spring Pilates! Pilates is a great way to get rid of belly bloat and strengthen your core. It doesn't matter whether you're a first-timer or a long-time pilates enthusiast, Urban Spring caters to the needs of anyone who's looking for a good shape and sculpt sess.
They also do 30-minute yoga and barre classes with no fixed schedule yet, so be sure to follow their page closely if you don't want to miss out on those.
3. Tribe Boxing Studio
Shadowboxing workouts, IG live, 5:30pm or 11am rotational schedule
If being stuck in an enclosed space for the past few weeks have made you restless and frustrated at things more than usual, Tribe just might be the answer. These daily shadow boxing live IG classes are a great way to release all that unchecked energy by punching out your anger to the beat of high-energy tracks. Check out their schedule here!
These kickboxing sessions may appear intimidating, but they're actually super fun and easily accessible to all. Regardless of whether you're a beginner or are interested in making kickboxing a part of your daily routine, hand wraps are a great investment to protect and support your wrists and knuckles. You can easily purchase these for just RM8 following this link.
4. Ministry of Burn
It doesn't matter whether you prefer morning or evening workouts, Ministry of Burn has a range of HIIT-style classes daily at 8am, 5:30pm and 6pm on weekdays and 10am, 11am, and 4pm on weekends. With classes ranging from yoga to cardio and dance held at multiple times throughout the day, the only thing going out your door is your excuses. Find out more about their classes here!
5. Babel Dance
Who says working out has to be just burpees or HIIT-style reps? Dance is one of the best ways to get a good sweat sesh in while learning a new skill to possibly impress your friends once this MCO is over. Tune in to Babel Dance's IG live classes all through the week to get your dose of fun moves and grooves catered to beginners and experienced dancers alike.
All you'll need is a good grip on the floor so you can hop around safely without having to worry about falling on your face. And thankfully with this new MCO in place, you can afford a pair of solid kicks that will get the job done for under RM50! Grab this deal so you can dance in style and safety.
6. Hot Yo Studio
Not all workouts have to be hour-long sweat sessions. If you prefer a more relaxed exercise routine that allows you to work on flexibility and low-impact strength, tune into Hot Yo Studio's 20-minute yoga sessions every day at 6pm throughout MCO! Check them out here.
While yoga doesn't require a lot of equipment, having a yoga mat is super important while attempting any at-home workout for your safety and comfort! For just RM18, you can use this mat for easy stretches, intense workouts and an optional floor desk if you get sick of working from your table. Sounds like a steal to us.
7. Eevon.K's IG Lives 
If you're the kind of person who needs tons of motivation and positive energy to get you through your workouts, Aloha-certified instructor, Eevon K, is the virtual trainer for you! Full of bubbly energy and optimistic vibes, Eevon conducts weekly IG live workout sessions that focus on strength and conditioning of specific target group muscles that will help you acquire the toned physique you've always dreamed of! She also posts snippets of some of her workouts on her IG account which you can follow here.
To maximise the results of your workout, you're gonna need some resistance bands to really hone in on some of these moves that will leave you sweaty and satisfied. You can get yours today for just RM8, following this link.
Also read: Thai Fitness Trainers Resort to Selling Durians as Gyms Close Down Because Of Lockdown