Subang Boy Praises Malay Friend For Rescuing Puppy Stuck in Drain & Reuniting It With Its Mum
If there's one thing that can bring out the best in Malaysians, it's adorable little animals.
Two Malaysian boys proved this by rescuing a little puppy stuck in a storm drain in Subang Jaya and returned it to its mother.
One of the boys, Janahan, spoke to WORLD OF BUZZ, praising his Malay friend who had decided to help the puppy despite how his religion disallows him from coming into physical contact with the animal.
"I parked my car near a petrol station in Subang, when I heard a puppy howling in the distance. Little did I know that it had gotten itself stuck in a drain and the poor boy was injured. He seemed to be helpless," Janahan said.
The poor little puppy must have been so scared! :'(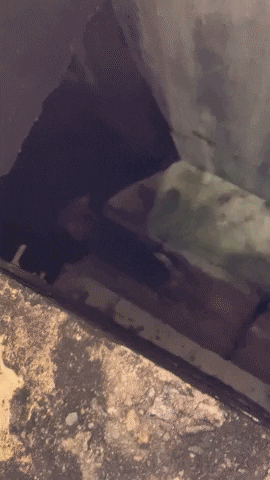 The boys wasted no time and sprang into action to not only save the little doggie before it rained and rainwater flooded the drains, but also to reunite it with its worried mother.
"After quite some time, me and my brother (from another mother) Yassin tried our level best and succeeded at rescuing him, and we had even managed to return him to his mother. He's now safe and sound," he added.
Following the event, Janahan, being humble considering he had actively participated in the rescue of the puppy, sang praises of his friend Yassin, who should be a shining example of how Malaysians should treat animals in general (take note, MPSJ).
"I'm very glad to be sharing with you how Yassin is an unsung hero to me as he had decided to lend a helping hand regardless of his religious barriers considering he's not supposed to have any sort of contact with dogs. Thank you brother, you've got my faith in humanity restored today," he ended.
Janahan and Yassin thought us a very important lesson today.
No matter the situation, it's always better to help someone or something in need than to turn a blind eye.
Thanks, boys!
Also read: Johor Family Pleads Public's Help After Their Beloved Cat Was Catnapped By Aunty & Kids