Video: MPSJ Violently Handles Stray Dog & Throws Vulgar Words at Man Trying to Stop Them
Yesterday (3rd October), a video that was posted on Facebook shows members of Majlis Perbandaran Subang Jaya (MPSJ) cruelly handling a stray dog in an attempt to capture it and acting like gangsters towards a man trying to stop them.
The video went viral on Facebook with many netizens being appalled at how badly the MPSJ had treated the dog.
Full details of the incident have not yet been released, but from what the video shows, a few members of MPSJ are seen gathering around a car holding catch poles. One of them bends over and tries to loop the neck of the dog that was seeking refuge under the car.
The woman taking the video can be heard saying, "Don't do it! It doesn't bite" while MPSJ still tries to capture it.
The man – presumably the woman's husband – is also seen trying to stop them, but they still manage to loop the dog's neck and drag it out from under the car as it whines and cries helplessly.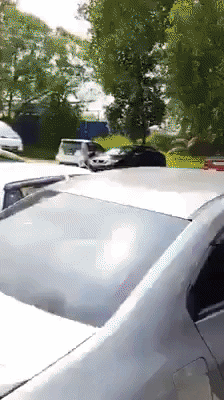 MPSJ then drags the dog to the van and shoves it in with violent force as the woman howls and begs them to stop.
An argument ensues between the man and the MPSJ members and even vulgar words are thrown at the man by one of them.
One of the members told the man that it was their duty to catch stray dogs around the area, and asked if the man owned the dog.
The man replied in Bahasa Malaysia, "No. I pity the dog. I feed it food".
This goes on for about two minutes until MPSJ leaves the scene.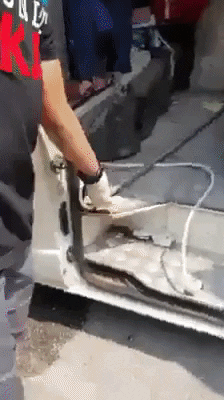 However, towards the end of the video, the woman and another lady show injuries on their hands with blood flowing down.
It's not known how they sustained those injuries but some netizens are saying that the dog had bitten them out of panic from all the chaos.
Here's the full video for your reference:
MPSJ suruh tangkap anjing liar di jalan bukan tangkap anjing peliharaan org! Nak tunjuk Samseng lagi pukul/tolak orang awam! Lu ingat lu Inspector Kah nak pukul/tolak orang awam? Inspector pon x berhak pukul/tolak org awam kat tempat awam!!! Dan cara Awak masukkan anjing tu ke dalam van!!! Adab kat mana? MPSJ kan? Budi Bahasa mana? Lu mmg sampah!!!

Posted by 我们是马来西亚人 We are Malaysians on Thursday, October 3, 2019
More details are yet to be released, so stay tuned for more updates.
Also read: Man Ties Poor Doggo To The Back Of SUV Because He's Afraid It Will Shed Fur In His Car