As the country goes into Restricted Movement, we further dive into the specifics of Covid-19 as a means to avoid the disease and banish it once and for all.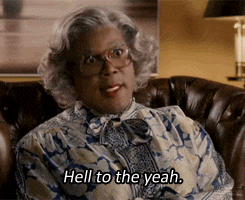 According to a report by The Star, a study in China suggested that people with blood type A could be more prone to contracting the virus as compared to those with blood type O. What the study did was that it took 2000 patients in Wuhan and Shenzhen which were affected by the virus and compared them to healthy people. By the end of the experiment, they found out that patients with blood type A showed a higher rate of infection and developed worse symptoms.
Despite the fact the study was preliminary and still needed more work, researchers urged all governments and medical facilities to take this aspect into consideration before taking measures and treating patients.
"People of blood group A might need particularly strengthened personal protection to reduce the chance of infection. Sars-CoV-2-infected patients with blood group A might need to receive more vigilant surveillance and aggressive treatment", stated researcher Wang Xinghuan with the Centre for Evidence-Based and Translational Medicine at Zhongnan Hospital of Wuhan University.
The paper which was published recently on Medrxiv.org also noted that blood group O had a lower risk of the infectious disease as compared to non-O blood groups. From the 206 patients that died in Wuhan irregardless of age and gender, 65% of them had blood type A, while 52% type O.
"It might be helpful to introduce ABO blood typing in both patients and medical personnel as a routine part of the management of Sars-CoV-2 and other coronavirus infections, to help define the management options and assess risk exposure levels of people", said Wang.
Another researcher, Gao Yingdai, who wasn't involved in the study, stated that it could be improved with a larger sample size, because even though 2,000 wasn't a small sample, it is so much smaller to the 180,000 people affected by the virus worldwide. He also noted the research did not provide a clear explanation about the molecular interaction between the virus and different types of red blood cells.
"The new study may be helpful to medical professionals, but ordinary citizens should not take the statistics too seriously. If you are type A, there is no need to panic. It does not mean you will be infected 100 per cent. If you are type O, it does not mean you are absolutely safe, either. You still need to wash your hands and follow the guidelines issued by authorities", Gao said.
The study was conducted by scientists and doctors from different cities across China, among them being Beijing, Wuhan, Shanghai and Shenzhen. It has not been peer reviewed, and the authors cautioned there could be risks involved in using the study to guide current clinical practice.
What do you think about this? Let us know in the comments!
Also read: 43yo Mother of 2 Is The First Human Subject To Test Possible Coronavirus Vaccine In United States