Steel Factory In Penang Goes Up In Flames After Explosion, Six Workers Sustain Minor Injuries
Six workers were injured during an explosion at a steel factory in Prai, Penang.
As according to Harian Metro, the Prai Fire and Rescue Department received the emergency call at 4:28pm and at the peak of the blaze, the mushroom of smoke could be seen, even from Penang island.
Operation officer Azrul Khairi Abu Bakar said that the fire and explosion had broken out from inside the boiler house in the three-storey steel structure. About 30 per cent of the structure was on fire.
"Six workers, in their 40s, who helped put out the fire were slightly injured following the explosion," he shared. They've since been sent to the hospital for treatment by the company.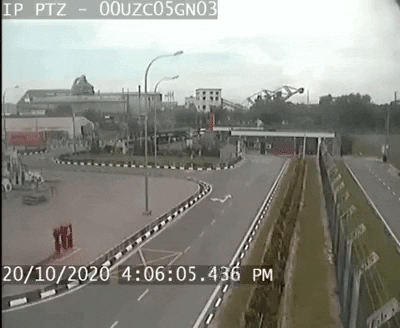 The firefighters then proceeded to cool down the hot liquid that is inside the boiler.
The cause of the fire is still unknown and is currently being investigated. Losses are also being calculated.
What do you think about this? Let us know in the comment section. 
Also read: Man Causes Major Accident Near Cheras & Assaults Firemen, Believed To Be Drunk Or Mentally Ill