Specialists Warn that Wearing High Heels Too Often Leads to Higher Cancer Risks
Credit: elle.com
Health experts have always been dubious about the effects of wearing high heels, and this time a leading cancer specialist has discovered a link between high heels and cancer.
Wearing heels all day, every day, can create inflammation in the crushed toes, the balls of the feet and rubbed heels.
According to Dr David Agus, a professor of medicine at the University of Southern California, wearing uncomfortable heels doesn't just cause annoying aches and joints, but it actively triggers low-level inflammation due to the body struggling against a forced and unnatural posture.

Credit: dailymail.co.uk
Inflammation is part and parcel of the body's healing process. From puffiness after a wedged splinter to a swelling of a joint, inflammation is triggered in reaction to harmful stimuli e.g bacteria, injury or irritants. But scientists now have reason to believe that a chronic process of the body's natural reaction can be highly destructive.
'Certain kinds of inflammation have been linked to our most troubling degenerative diseases, including heart disease, Alzheimer's, autoimmune diseases, diabetes, and can dramatically increase cancer risk,' says Professor Agus.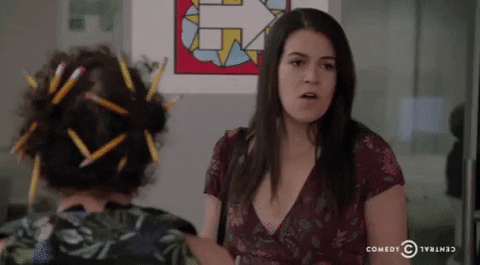 Although the science is relatively unclear, researchers couldn't ignore how the same chemicals released by the body during the healing process can inadvertently cause damage. For example, the process can contribute to the hardening of the arteries.
Cancer is usually the result of damaged or faulty genetics within our DNA, but damaging our DNA or hindering it's natural growth can increase the risk of cancer. Professor Agus believes if the body has to constantly deal with an ongoing chronic inflammation, it hinders the DNA repair process as the body concentrates on the inflammation caused by wearing heels instead.
'When the body's DNA repair shop is closed, it leaves us vulnerable to cancer and other diseases,' he says.
The higher the heel leads to more discomfort you're likely to experience, and the more you push on despite the pain, the greater the risk. A lower heel may seem like an option to cheat a way out, since it gives height and your foot relatively flat, but the problem of inflammation arises if, say, your toes were squashed into tiny points in front.

Credit: bbc.com
Any heels over 3 inches high will inevitably tilt your body forwards, meaning you'd have to lean back to balance yourself out, putting your pelvis out of alignment and compressing the spine.
Professor Agus's approach is rooted on his belief that cancer is not something you 'get' but something your body 'does'. But rest assured, for he says because a healthy human body is built to deal with 'such situations'.
'Cancer is like a sleeping giant lying dormant in all of us,' he explains. 'Sometimes he briefly awakens, inciting a collection of odd cells (a tumour), but in most cases, before long the giant will be lulled back to sleep by the body's arsenal of artful mechanisms.' he says
Warning signs are only triggered if something happens to weaken our defence mechanism, and high heels is just an unnecessary hindrance to optimal health performance, Professor Agus concludes.
So ladies, you outta think twice when putting on those pair of heels.