The Sabah Farm That Dyed Bunny Pink As a Tourist Attraction Has Now Apologised After Backlash
We humans love our pets! Whether they are tortoises, dogs, cats or bunnies, we love them just the way they are. It is unfathomable how some people can abuse them when they can't even speak for themselves.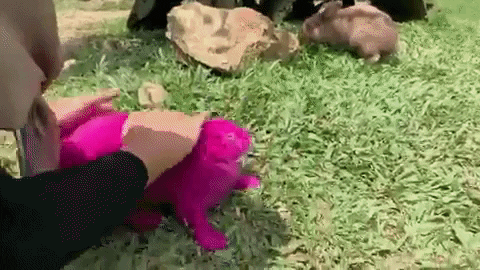 This rabbit farm in Ranau, Sabah got a lot of backlash because they dyed a rabbit pink. It is not confirmed what kind of dye they used but even dyes that can be used on dogs are not suitable for rabbits as their skin will get irritated!
This issue was brought to light when an online personality posted a picture of herself holding a pink rabbit on Instagram. The caption reads, "Here you go! A magenta pink rabbit! I thought that these only can be found in toy stores, but to think that they actually exist! I can't believe it even when it's blinking and hopping around here and there actively. If you want to meet the bunny, contact (travel company) and they will bring you to this place. I feel like bringing it back (to Semenanjung Malaysia) but I can't."
On the official Instagram of the rabbit farm, they uploaded a picture of the internet personality with the rabbit with a caption saying, "Most rare rabbit." Yeah, rare because humans dyed these bunnies.
The posts were then flooded with comments from netizens calling the act of dyeing these rabbits animal abuse, and blancobun, an Instagram account dedicated to a pet rabbit also commented, saying, "Who in their right mind would mistreat a rabbit like this? How can you sleep at night, knowing that you caused suffering to a sweet soul. Dyeing animals is cruel. Stop it. You can't love animals and mistreat them at the same time. … Please delete this and never dye a bunny again. Terrible."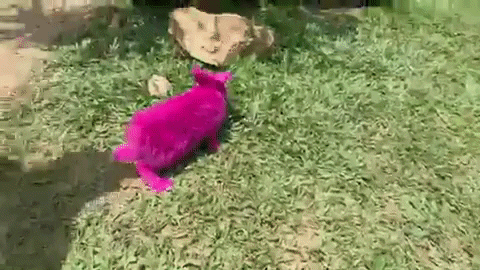 Both parties have since deleted their posts as if nothing ever happened.
[UPDATE]
The rabbit farm in question has since put out a statement and said that they did not expect that dyeing the rabbit 'would raise sensitivity to Malaysian citizens as well as global citizens'. They clarified that they had no intention of abusing or hurting the animals.
The farm also explained that before dyeing the rabbit, they consulted a vet. Since the rabbit is around 5 months old, it will shed the old fur and regrow a new coat (rabbits shed every 3 months). It was claimed that the dye has shown no side effect on the rabbit's health.
Lastly, they declared that the internet personality should not be held accountable because she was just a visitor. The farm will take full responsibility and has promised that they won't repeat this mistake again.
That's a very good thing that they are taking full responsibilities over their mistakes. We hope that this will not happen again!
Also read: Cruel Man in Sabah Chops Dog's Mouth Off For Fun, Association Offering Reward For Info On Him