Why would teenage boys bully an elderly woman?
That's the question that is on everyone's mind and what we're trying to figure out.
The Info Roadblock JPJ/POLIS Facebook page took to their profile to showcase video footage of teenage boys bullying an elderly woman in Bachok, Kelantan, with one of them even trying to fight her.
They wrote, "This is a request for the Royal Malaysia Police (PDRM) to investigate this incident where a group of rude youngsters bullied this elderly lady."
In the video, the woman can be seen trying to use something in her hand and her umbrella to defend herself against the boys.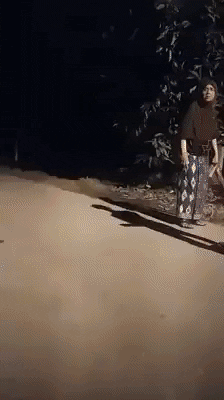 At one point, she charges at one of the boys in an attempt to scare them off, to which where one of them then approaches the lady, making kicking and smacking gestures. She also threatened to spit on them.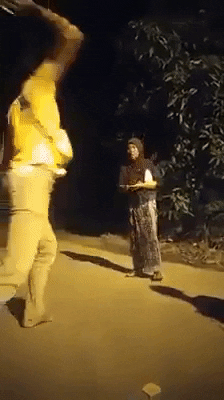 She eventually shouts and runs off into the darkness.
Even if the elderly lady had said or did something to them (it's not like she can hurt them, right?), they could have walked away from her instead of trying to intimidate her while she was alone at night.
Pick on someone your own size!
What do you think about this? Let us know in the comment section.
Also read: OKU Man's Daughter & Her BF Pawn His Electric Wheelchair, Steal His Phone So He Can't Call For Help