People Watching 'Joker' Are Walking Out of Cinemas Worldwide Because The Film Too Violent & Realistic
The film Joker was released last week globally, and the film tells the story of Arthur Fleck, a failed stand-up comedian with possible mental conditions who slowly descends into madness while causing chaos in the city of Gotham.
The film, which stars actor Joaquin Phoenix as The Joker, has mixed reviews from viewers and critics alike, with some saying that the film is too terrifying while some say that it is an excellent portrayal of the society we live in.
According to CNN, major cities in the United States have strengthened their security in cinemas after the FBI has received reports of people planning mass-shootings the film premiered its trailer May.
Isolated cases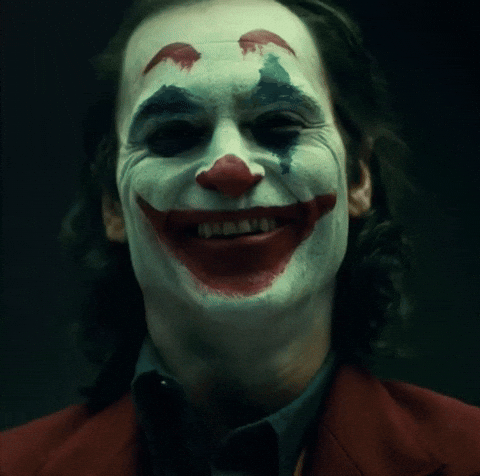 So far, there has been no violence reported AFTER police amped up the security but there were two worrying instances, one in New York where a cinema-goer sparked fear when he started spitting on the others and clapped loudly whenever The Joker killed someone in the movie. The man was then escorted out of the hall.
Another instance was in Chicago where two young men lit something up in the cinema and started shining a light. They were also laughing and making weird noises during the entire screening, reported NBC Chicago. The police are now investigating the matter.
Viewers walkout
On Twitter, a lot of these people criticised the movie, and these netizens said that they walked out of the cinema because the film was too terrifying, reported Daily Mail.
One netizen said,
"Literally just walked out of a screening of Joker. Way too terrifying to be there with all this going on the way the movie glamorises gun violence and mental health issues"
Some of them even went as far as calling it a psychological approach on the mind and asked for the movie to be banned!
What do Malaysian viewers say?
Most of them praised the movie as being very realistic and it's reflective of the way society is now. They think that this movie is an excellent portrayal of mental health issues in our society. One user thinks that the people walked out of the cinema because they were too uninformed about mental illnesses and just couldn't accept that.
Joaquin Phoenix speaks out
CNN revealed that the actor has since spoken out about the whole "controversy".
He said that the nature of his character was meant to provoke,
"I think it's really good … when movies make us uncomfortable or challenge us or make us think differently."
Warner Media, which is a part of Warner Bros. has said that they do not hold The Joker as a hero.
Wew, that was a long ride. Have you guys watched the movie yet? What do you guys think about it? Tell us in the comments!
Also read: "We Can See Women's Breasts & Men's Private Parts", Hustlers Movie Officially Banned in Malaysia