Origins of the M'sian Teochews & 6 Things You Probably Didn't Know About This Dialect
Now, you've probably heard the word 'Teochew' being thrown around a couple times before especially in Chinese restaurants, but do you know anything else about this dialect or clan besides the fact that they serve great food? No clue? No worries!
That's what we're here for, but before we get into anything else, here's a bit of history about the Malaysian Teochews!
HISTORY: They were also known as 'Jews of the East'
The Teochew clan have been said to have resided in South China for approximately 1,700 years and are part of three different ethnic groups who lived together in these lands for generations. Native to the historical Chaoshan region (located in eastern Guangdong), the Teochews were known to have shared the land with the Hakka and Cantonese people too.
Fun fact: The Teochew dialect is one of the oldest Chinese dialects as it preserves many features from ancient Chinese that have been lost through the decades.
When it comes to the history of the Teochews, two major migrations usually come to mind. The first was when the Han people fled south to escape the occupation of the north by nomadic groups; this took place between the Western Jin dynasty (A.D. 265-316) and the Tang dynasty (A.D. 618-907).
The second great migration took place over 1,000 years later where many Teochews began leaving China after the First Opium War via one of the treaty ports established by Great Britain. Many were also forced to leave because of the famine during that time to earn a better living and to feed their families.
During this migration, many Teochews ended up throughout Southeast Asia, in countries such as Thailand, Singapore, Indonesia, Vietnam, Cambodia, and–yes, you guessed it–Malaysia!
As for the term 'Jews of the East', the Teochews were given this nickname for their "racial loyalty and good financial discernment". The way the Teochews were spread across Southeast Asia was also very similar to that of the Jews in Europe.
Now that you know the history of this clan and dialect, here are some interesting facts you may not have known about the Teochews:
1. Teochews do not like to lose face
This could be why so many Teochews today are at the top when it comes to businesses and so forth. In fact, according to a book on the Pioneers of Modern China, it is said that a person should never make a Teochew lose face otherwise they will never be forgiven.
2. Speaking of having face, Teochews are often thrifty people but like to be known as VERY generous as well
When it comes to their private lives, the Teochews know how to spend wisely and within a budget. However, when it comes to serving guests or even giving donations, they are often found to be extremely generous. They like to throw extravagant dinners and give large sums to donations.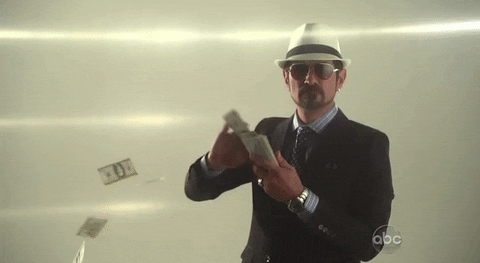 In fact, the tradition of philanthropy among Teochews is a practice that has been around since the Ming dynasty, where many Teochews in Chaozhou took care of the old and needy as well as provided public services such as building roads and bridges. They even provided food, medical care and coffins for the needy. Today, there are many Teochew organisations that still provide this type of services to those who need it.
3. Many of the richest, most successful Chinese businessmen today are of Teochew descent
The Teochews have been known to be extremely sharp when it comes to businesses, so much so that there is a saying that goes "Shanghai Ren may cheat, but the Teochew kill". This proves that they would go to great lengths to ensure their trade or business does well.
In fact, some of the richest, more well-known Teochew businessmen of today include:
Tan Sri William Cheng (Malaysia) – chairman of Lion Group and Parkson Retail Group
Tan Sri Teh Hong Piow (Malaysia) – founder and chairman of Public Bank Berhad
Charoen Sirivadhanabhakdi (Thailand) – owner of Chang Beer
Lien Ying Chow (Singapore) – started the Overseas Chinese Union Bank and later opened the Overseas Union Bank
Li Ka-Shing (Hong Kong) – founder and chairman of Cheung Kong Group (23rd richest person in the world)
And this is just the tip of the iceberg!
4. Popular hawker foods like Ho Chien and Braised Duck originated from the Teochews
With the multitude of Chinese dishes available in restaurants and food courts today, it's hard to pinpoint the origins of each dish so
, 
here are a couple of your favourite dishes you probably didn't know originated from the Teochews. These include
Ho Chien (Oyster Omelette), Braised Duck, Popiah, Bak Kut Teh, Bak Chor Mee,
and the list goes on. Alternatively, a popular Teochew dessert includes
Yam or Taro paste. 
Yum!
5. It is said that Teochew girls are also very pretty
No joke!
According to Wanita MCA Chief Datuk Heng Seai Kie during a speech at a Cultural Exhibition in Perak, she stated that one of the top four specialities of Teochews is the fact that they are famous for having many pretty girls. So much so that in Singapore, there are even special beauty pageants held for Teochew women only!
6. Teochews are known for being gifted in the area of arts
And by 'arts' we mean drama, music, singing, poetics, acrobatics, folk art, opera and many more! Geng leh! In fact, Teochew opera was believed to have started since 1432 (based on the dated hand-written manuscripts that have been found by researchers). The performances would combine miming, singing, as well as dancing. So if you're good in the area of arts as well, you have your Teochew ancestors to thank!
Evidently, Teochews are a unique Chinese people group and if you happen to be a GaGiNang or of Teochew descent yourself, you have a lot to be proud of! And now that you know a bit more about this dialect make sure you share this with your friends and family over your next reunion dinner!
If we missed out on other interesting facts about the Teochews, feel free to let us know in the comments section! Until then, Gong Xi Fa Chai and safe travels everyone!
Also read: The Brutal and Sad Truth About Celebrating Chinese New Year in This Generation