Old Aunty Tries to Con Ipoh Cashier Out of RM50, Kantoi When Boss Checks CCTV
Age is clearly just a number, especially when it comes to the conman/con-lady community, especially considering the fact this traditional confectionery store in Ipoh managed to catch the slick-est con-aunty in conman history.
The We Are Malaysians Facebook page took to their timeline to showcase an elderly aunty who wandered into the Lam Fong Biscuit shop in Ipoh. She had picked out some items, and had paid the amount with an RM100 and received an RM50 along with what looks like either an RM10 or an RM20 and multiple RM1 bills.
She had then distracted the cashier by asking her something, causing the cashier to move away from the counter. The elderly lady then quickly shoved the RM50 bill into her pocket and told the cashier that she had given her the wrong change.
⚠⚠⚠Old Conman try to cheat cashier 50… luckily boss say want to check back the CCTV …谁家的大老万,收银员差点被骗50… 还好老板说看检查闭路电视…

Posted by 我们是马来西亚人 We are Malaysians on Friday, October 18, 2019
We Are Malaysians wrote, "Old conman tried to cheat cashier out of RM50, but luckily their boss said that he wanted to check the CCTV."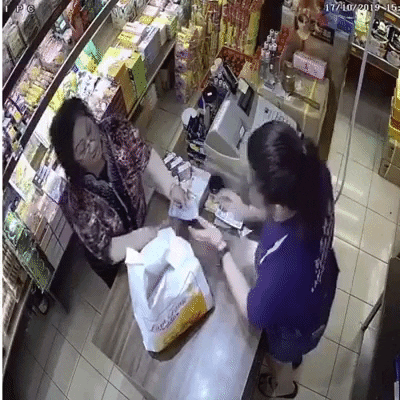 The cashier, who was clearly puzzled, looked through the lady's change. The lady even opened her wallet to show the cashier that there was no RM50 note inside. Eventually, the cashier's boss walked over to defuse the situation. He also added that he would check the CCTV footage so that he can pinpoint the problem.
The lady then panicked, and while everyone was distracted by the boss who was checking the CCTVs, she managed to take out the RM50 from her pocket and drop it into her plastic bag containing the confectioneries that she had purchased. She then pretended like she had found the money.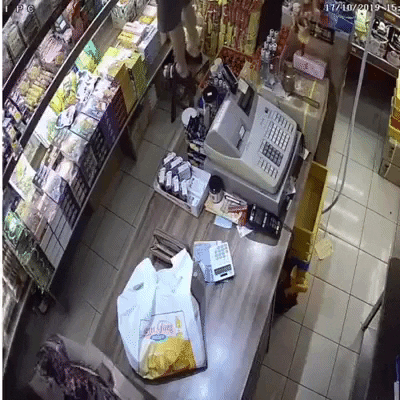 She believed that she had gotten away with the incident, but unfortunately for her, the entire con was caught clearly on camera – so now other shops out there can watch out for similar occurrences.
We Are Malaysians posting has since garnered over 6,600 shares.
Come on la, aunty. Be a good example for your grandchildren. 
Also read: Old Aunty in Penang Cheated Out Of RM8,350 in Love Scam After She Met a 'Doctor' On App