M'sian Girl Throws Cheating BF's Brand New Rims Into Water, Receives Backlash Online
They say when a boy breaks your heart, you spend his money and throw away his things.
But what they meant was throw away his things in a proper manner, like in a trash can.
This girl's boyfriend had apparently cheated on her, so she decided to throw away her his brand new rims (still in their packaging) into what looks like a natural body of water in a video posted to the Rempit Logic Twitter page and is now receiving backlash online as her actions can be considered pollution of the body of water.
— #ʀᴇᴍᴘɪᴛʟᴏɢɪᴄ (@rempitlogic) November 25, 2019
The girl can be seen giggling before throwing one rim into the water, then picking up the other one from the box and disposing of it as well.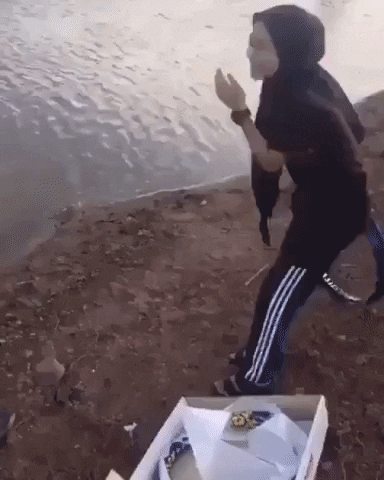 Whats worse is that the empty box also received the same fate as the rims while the rim's wrapping drifted in the wind onto the shore, causing more litter.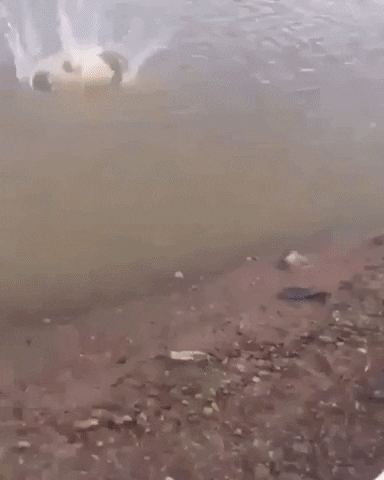 Netizens have since taken to the comments section of the thread to blast the girl for her ridiculous behaviour and how she chose to harm the environment with her actions instead of being smart about her revenge plot.
This comment goes, "You're broken but the river becomes the victim."
This comment says, "I get irritated with kids like this. You think you can buy things with your pubic hair or plates? Only to be thrown into a river? She clearly has no common sense. If you really want to throw it away, there are trash cans, right?"
This comment reads, "Hello, police, there are people littering."
This comment goes, "If she was my child, I'd tell my man to wear a condom from the beginning."
And they're all pretty correct in this case. There are many people out there who are putting in effort to clean up rivers and pollution. They do not need others who disregard their work by throwing trash into rivers and nature. The most people can do is to throw their trash (even though it's clearly reusable) at designated rubbish bins.
Rempit Logic's posting has since garnered over 1,000 retweets.
I genuinely hope appropriate action was taken against the girl so that she learns from her mistakes.
Also read: M'sian Girl Hints At BF To Buy Myvi To Show Off To Her Friends, Gets Angry When He Buys a Bigger Car