Mother Earth Successfully Healed Itself From 1 Million KM Hole In Ozone Layer
Images of pristine rivers, an increased number of animals reclaiming their habitat and a general improvement in air quality around industrial areas. For most of us being stuck at home during Covid-19, any form of positive news, especially those relating to mother nature and the well-being of our planet is indeed a welcoming sight.
Sharing more positive news about the environment, the process of self-healing that the Earth is going through, has just gone one up as scientists confirm that a 1 million square kilometre wide hole in the ozone layer, has now closed.
According to a tweet by @CopernicusECMWF, a climate change and atmosphere monitoring service on behalf of the European Commission, "the unprecedented 2020 northern hemisphere #OzoneHole has come to an end." 
The unprecedented 2020 northern hemisphere #OzoneHole has come to an end. The #PolarVortex split, allowing #ozone-rich air into the Arctic, closely matching last week's forecast from the #CopernicusAtmosphere Monitoring Service.

More on the NH Ozone hole➡️https://t.co/Nf6AfjaYRi pic.twitter.com/qVPu70ycn4

— Copernicus ECMWF (@CopernicusECMWF) April 23, 2020
Reported in the India Times, the hole was there, to begin with as a result of low temperatures at the North Pole.
Scientists deduced that we human beings were lucky enough not to cross the hole's path if it were to move south with air currents which could have been devastating to us.
With many of nature's current improvement in its well being attributed to the mass human lockdown, this was not the case for this wonder as scientists pointed out that the closure was not attributed to the recent lowering of pollution but because of a polar vortex-high-altitude current bringing cold air to the polar regions.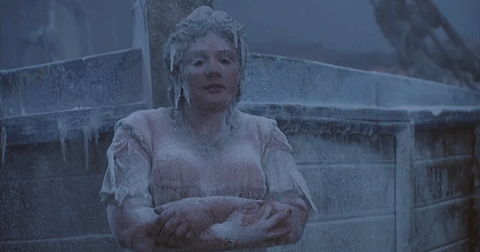 "Holes in the ozone layer are commonly formed above the Antarctic at the South Pole, especially during the austral spring (July to September)."
"The ozone layer hole over the Arctic at this time was caused by the strong and consistent polar vortex and the resulting concentration of more ozone-depleting chemicals than usual."
"Whether this is at all linked to climate change on Earth is still up for debate."
This is definitely good news! Let's hope that the Earth's climate will continue to improve overtime.
Also read: What If The Covid-19 Virus Was Meant To Wipe Out The Human Race?