UPDATE: Man Who Assaulted Firemen Sentenced To 6 Months in Jail & Fined RM6,000
The man who assaulted firemen who were trying to put out his burning car has been sentenced to 6 months in jail and was given a fine of RM6,000 by the Kajang Magistrate Court.
Based on reports by Berita Harian, his driver's license will also be suspended for two year and an additional 3 months of jail time will be added if his fine is not paid.
Malaysians had quite the shock when news broke on how a man had punched firemen while they were trying to put out a car on fire after an accident at Bandar Tun Hussein Onn.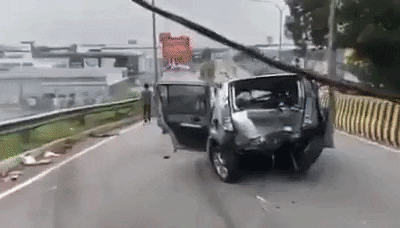 What made it worse is that the man who attacked them was the one who caused the gruesome accident in the first place, but nobody knew what his deal was. Was he drunk? Was he mentally ill? Well, now we know.
As according to Harian Metro, it turns out that the man in his 30s was on drugs.
Kajang district police chief, Assistant Commissioner Mohd Zaid Hassan said that the man tested positive for drugs during preliminary screening tests. The man, an event organiser in Kuala Lumpur, also admitted to being the owner of the Proton Persona that was on fire due to the accident.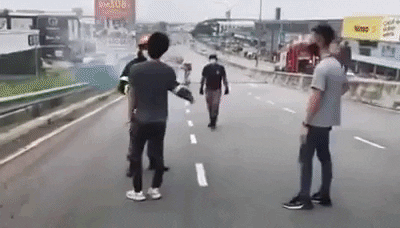 "The incident happened at 10:40am when firemen tried to put out the burning car involved in the accident. The suspect rushed towards the scene and wanted to approach his car. The firemen on duty gave him instructions to stay calm and cooperate, but he became aggressive and lunged at the firemen and punched his left arm," he said.
The man was arrested thanks to the help of the firemen and general public who were at the scene during that time.
He is now being investigated under Section 186/353 of the Penal Code and Section 42 (1) of the Road Transport Act 1987.
Anyone with any valid information regarding this incident can contact the investigating officer, Inspector Muhammad Azrul Nizam Zainal Abidin at 016-9985730.
What do you think about this? Let us know in the comment section.
Also read: Man Causes Major Accident Near Cheras & Assaults Firemen, Believed To Be Drunk Or Mentally Ill