Taylor Swift is known for singing about her past relationships and lovers, but you don't find nobody persecuting her!
As a Malaysian of this generation, we have grown up learning to be wary of the political contents we speak of, post online, and media we distribute. After those incidents you hear of people being silenced and investigated whenever they have spoken out against the government a tad too far, you kinda get the hint.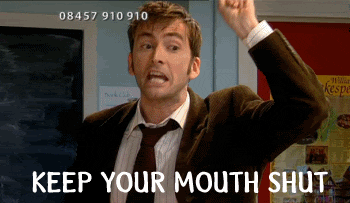 Today a young graphic artist stands, requesting that his voice be respected as an equal.
Fahmi Reza, 38 has initially posted a caricature of a clown with features of Malaysian Prime Minister Najib Razak on his Twitter, Facebook, and Instagram account and he has sat down with Vice to explain the reasons behind his actions.
"The original clown-faced Najib Razak artwork was my reaction to two issues. First, to the news that the Malaysian Attorney-General cleared Najib of any corruption relating to the long-running financial scandal, absolving Najib from all wrongdoing. The level of absurdity that the government used to cover-up the scandal and corruption is astounding.
Second, it was a reaction to an Amnesty International report , which states that in 2015 alone there were 91 instances of the Sedition Act being used by the government to arrest, investigate, or charge individuals. In Malaysia, the government is very intolerant of dissent".
It is apparent Malaysians are no longer ignorant to governmental issues; they are aware and they make it their business to know what is going on. Gone are the days where any Tom, Dick, and Harry can do a 'bolehlah' job.
In his statement above, Fahmi opposes to allegations against P.M. Najib of corruption and scandals being so swiftly swept under the carpet. Fahmi also addresses the fact that the Sedition Act has been supposedly used to silence people, saying:
"In 2015, the Sedition Act was used 91 times. Yet this country is still filled with corruption. We are all provokers."
Within 3 hours of his tweet, Fahmi received a warning from the police cyber unit, PCIRC. "They told me they've placed my Twitter account under police surveillance and warning me to use it "prudently and according to the law."
In defiance, I immediately wrote a response on Facebook in Malay, which translates to, "In a country that uses laws to protect the corrupt and oppress those brave enough to speak out, it is time that we stop being prudent when fighting against corrupt rulers", he tells VICE.
In his interview with VICE, Fahmi continues to elaborate how his specific artwork has snowball, spread, and evolved to being printed on posters and shirts.
Fahmi has also garnered support from graphic design collective (GRUPA) which started disseminating the images and artwork with hashtags #KitaSemuaPenghasut (We Are All Provokers) on social media networks.
With these bold actions, unsurprisingly, Fahmi has been charged under the Malaysian communications and multimedia laws that bans dissemination of online content deemed to "annoy, abuse, threaten, or harass" others.
If convicted, Fahmi could face up to 3-years of jail-time, or a RM50,000 fine, or both.
Many people today stand up and expressed their thoughts, but also, many today have taken a backseat to watch how receptive is our Malaysian government to these voices. It is a choice.
Hearing his story, Malaysians were inspired to stand up for what they think is right for the country, to question and seek for transparency. However, some argued that the Sedition Act will only silence these voices and it will be a stupid move to get yourself in trouble.
It definitely is a choice for every Malaysian out there.
As for Fahmi, he is definitely quite ballsy.
Source credit: VICE