Lady Warns Malaysians To Open Cup Lid After Finding Cockroaches In Her Hot Milo
Ask any Malaysians what their favourite drink is and most would reply with Milo.
So you could imagine the horror of this lady when she found SEVERAL COCKROACHES in her Milo!
Kartini Bakar shared her horrific experience of finding those tiny cockroaches in her hot Milo drink in McDonald's on January 10,  2017.
She posted a picture of the nasty drink on Facebook and it went extremely viral.
She wrote,
"Be careful when you order and drink hot Milo at McDonald's. Please open the lid before drinking because this happened to me and my friend during lunch time at Jusco Seremban 2's McDonald's this afternoon."
"There were a few cockroaches as shown in the picture."
"Where is the priority in cleanliness in this restaurant? How long has that machine been unwashed. Many have drank (the Milo) without realizing it."
She ordered the hot beverage along with her Filet-O-Fish meal.
Of course such an outrageous incident went viral as netizens were panicking about their favourite drink.
Many tagged their friends in the comments section and shared the post as a PSA to others out there. Meanwhile, other netizens shared their stories too.
One netizen said that she found flies in her fries. Another guy joked about the recent cake issue with McDonald's.
He skeptically said,
"Cake isn't halal but cockroach is halal."
So always be careful of what you are consuming, people. Always inspect your food before eating them in restaurants. Don't just down your food carelessly.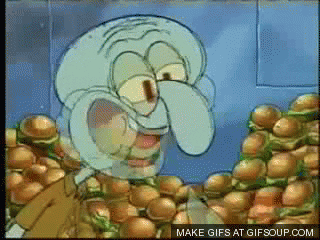 But did you know that cockroaches are super rich in protein? Cockroach milk to be exact. Scientists have found that the milk of this pest might just be the next 'superfood'. Though honestly, I wouldn't think anyone would want roaches in their food, would they?
Read more: Cockroach Milk is So Rich in Protein, It is Claimed to be the Next Superfood