KKM Comes Up With Cute Children Games For MCO Phase 2 & We Would Likely Be Playing Too!
So as everyone searches for something to do for the next two weeks, our health ministry just chipped in some suggestions on the various games CHILDREN can pursue during this MCO phase 2. But I suppose if boredom gets the best of you, who cares what age is anymore right?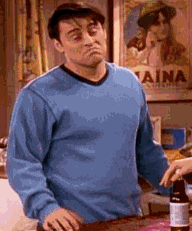 Based on KKM's twitter account, the 'Stay Active With The Little Ones' poster has five fun games and these are what they are.
Who am I – Kids would have to guess the animal movements (snake, frog, duck, etc) being done.
Helicopter jump – A skipping rope is swished in circles like the blades of a helicopter, and kids would have to make sure they jump to avoid being touched by the rope.
High in the blue sky – First, blow a balloon, second let it float in the air, third the balloon that stays suspended the longest without touching the floor, wins the game.
Hands, legs, left or right – Draw your left or right palm or feet on different pieces of paper. Arrange the papers randomly and move according to the prints arranged. The kid that reaches the end first wins.
The fastest, the best – Arrange 15 cups in a pyramid. Mess it all up and rearrange it to how it was. The kid that rearranges them first, wins.
Simple and very entertaining, especially if there are no kids and you decide to play them anyway. What do you think about this? While you #stayhome and #staysafe let us know in the comments!
Also read: Cute, Fuzzy Mountain Goats Take Over Deserted Town After Covid-19 Forces Everyone To Stay Home