Kind-Hearted M'sian Bus Driver Helps Motorcyclist with Faulty Bike in Heavy Rain
Rapid KL is a very quintessential part of life in Kuala Lumpur. It is the backbone of public transport here and lots of people depend on their buses and trains to get from one point to another.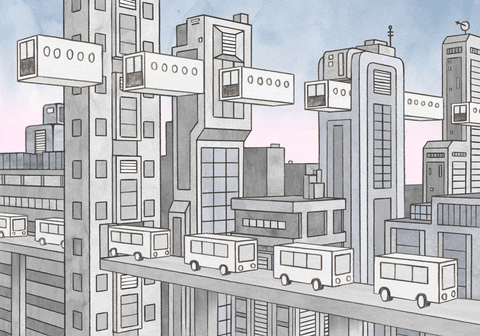 Yesterday evening (19th December), Twitter user (@fiezapinky) shared an amazing thing that she saw when she was on a Rapid KL bus. Her thread consists of 2 videos of a Rapid KL bus driver and the back story. The thread has since gotten almost 13k retweets and 11k likes.
Hrni first time aku tgk pemandu bus @MyRapidKL tolong sorg brother ni kebasahan motor rosak. Motor dalam bus. Situasi lepas tol sunway, hujan lebat. Torbaaikk la abg bus pic.twitter.com/pqaSCWBipm

— fieza pinky (@fiezapinky) December 19, 2019
Pinky shared with WORLD OF BUZZ that she was on the bus from Bandar Utama to Putrajaya at about 5pm yesterday. Just after passing the Sunway toll onto the highway, they saw that there was a man there who was trying to fix his motorcycle in the heavy rain but to no avail.
Pinky believes that the man couldn't even use his cellphone to call anyone to rescue him as the rain was really heavy. Describing the situation at that time, Pinky says that there was terrible traffic congestion and it seemed really unsafe for the man to continue on with his journey in that condition.
The bus driver then stopped the bus and went down to talk to the man. After a while, he asked the troubled man to push his faulty motorcycle into the bus so that he could send him to a nearby repair shop.
Once they reached the repair shop, the bus driver stopped right in front of it and did not ask for fares or anything of that sort. Just before the man went into the shop, the bus driver told him this:
"I sympathise with you as you were stranded in heavy rain with no one to help you. There's no need for you to pay the bus fares as I really wanted to help you."
Awwww, that's so sweet!
After the tweet had gone viral, people were questioning whether what the bus driver did was right. Netizens were saying that it was a genuinely good deed but it is also proof that the bus driver uncle was not following the SOP. As that was not Pinky's aim, she pleaded to the people in Rapid KL to not take any disciplinary actions towards the uncle and they have replied her!
Replying to the thread, they said that all bus drivers have been trained to always put safety as a priority. It was clear that the man was in distress and in danger so the bus driver went to help him. Even though it is not their usual practice, they stand behind their bus drivers doing good deeds for the public as it is Malaysian culture.
That is certainly a story that makes us feel warm in this rainy season. The actions of this bus driver are truly commendable, and we hope that he'll get some kind of award from the company!
Also read: Kind M'sian Bus Driver Personally Sends Woman Home After She Took The Wrong Bus Late At Night