JPJ: If Your Driving License And Road Tax Expired During MCO, No Actions Will Be Taken
We've probably been a little too lax about our car maintenance during the Movement Control Order. If you noticed that your driving license and road tax has expired during your three months of careless bliss, don't worry!
Road Transport Department (JPJ) director-general Datuk Seri Shaharuddin Khalid told The Star that the two million Malaysians whose licenses and road tax expired won't have any actions taken against them.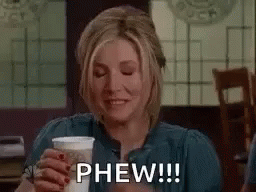 "Since March 18 and as of June 14, a total of 2,119,653 road tax and 2,184,508 driving licences are yet to be renewed."
This exemption would last as long as the Recovery Movement Control Order is in effect until the 31st of August.
Even though there will be no action, you still have to renew your driving license and road tax if it has expired. "This is because enforcement will resume once the MCO ends and if there are no further extensions," he said.
JPJ counters are open seven days a week nationwide to ease your all your procedures. However, make sure to maintain social distancing and adhere to the necessary SOPs while you're there.
You can renew your road tax online at mySikap and Pos Malaysia will even deliver it to your houses starting 1st of July.
Shahruddin added there will only be relaxation for expiration offences. Commit other traffic offences such as speeding, using mobile phones when driving, using the emergency lanes and not wearing seat belts, then you should expect repercussions.
Now that we're in the RMCO, maybe it's time to get on top of responsibilities that we've put off for so long. Especially since it's so convenient and can be literally done with the click of a few buttons.
Also read: WATCH: Newly Licensed Driver Texts & Drives, Swerves His Car Into River After Trying To Avoid Pedestrians