JB Audi Driver Didn't Use Signal, Gets Angry & Flashes Middle Finger at Woman Who Didn't Give Way
In a video that went viral on Facebook recently, a 26-year-old woman who is seven months pregnant was bullied by an Audi driver who got angry that she did not give way to him.
At 8.30am on 8th November, the woman's dashcam footage shows the white Audi trying to cut in front of her just as she was taking a left turn, but because he wasn't using a signal, she did not give way to him.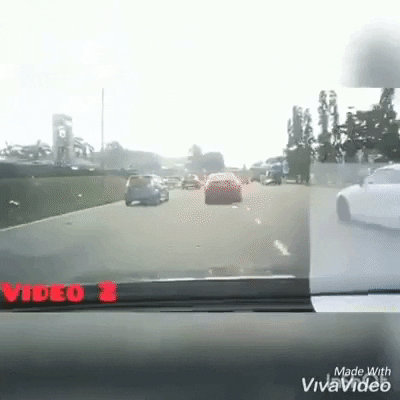 This angered the Audi driver, so he honked at her and drove dangerously close to her car while flashing the middle finger. He can be seen recklessly revving his engine, braking and causing havoc on the road near Giant hypermarket in Plentong, Johor Bahru.
He then stops the car in the right lane and approaches the woman. They have an argument about who is in the wrong and he can be heard saying in Malay, "Are you wrong or am I wrong?"
The woman replies, "Did you give a signal?" to which he admits that he didn't.
"Okay I didn't give a signal, I am wrong," he said.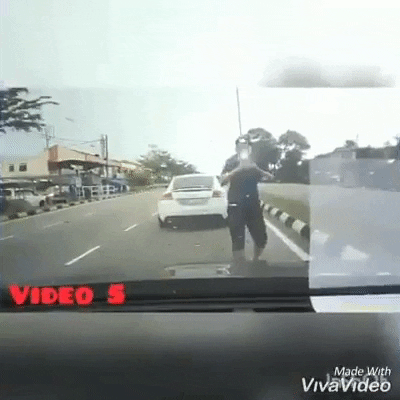 He then walks away and enters his car again, but he doesn't drive off. Instead he starts going back and forth with his car, probably trying to provoke the woman.
The woman can then be heard making a call, probably to her husband, and telling him about what happened. However, in the midst of the call, the Audi driver stops again, gets down and starts taking pictures of the woman's car.
He angrily flashes the middle finger at her again, walks away and drives off.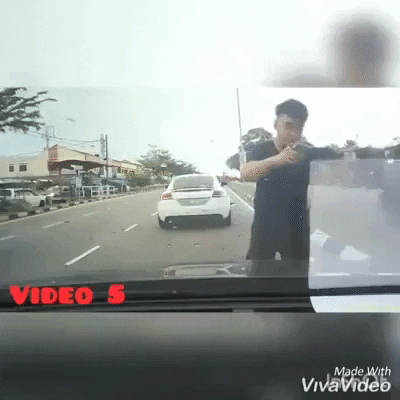 At 9.40am on the same day, the police received a police report from the woman, according to China Press. The man was then arrested at noon on Sunday (10th November) and was brought in for further investigation.
According to the police report, the man is a 27-year-old living in Masai, Johor. If found guilty, he will be charged under Section 506 (criminal intimidation) and 509 (intentionally insulting the modesty of any woman by word, sound or gesture) of the Penal Code.
Watch the full video here:
What horrible and reckless behaviour on the road! Thankfully the woman wasn't harmed in any way.
Also read: Myvi Crushed in Horrific Accident With Bus & Lorry, Driver Suspected to Be on the Phone