Inspiring One-Legged Grab Food Rider Works Up To 10 Hours A Day To Support His Family
Where there is a will, there is always a way. That's what we are always told growing up with the virtue of persistence and hard work. But does the old saying really hold true for people?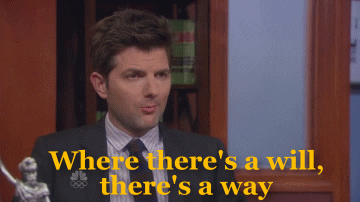 Yes, of course it does! In a story published by Oriental Daily, a Grab Food rider proves that being disabled doesn't stop your ability to make an honest living, showing us once again that as long as you are determined, nothing is impossible!
The story, which happened in Singapore, revolves around one man's willingness to beat the odds stacked against him after he lost his leg 12 years ago. The man, who goes by the name Syed, said that an unfortunate car accident that happened to him when he was 13 left him with severe injuries to his right leg.
While he had to limp around as his right leg never fully recovered, it wasn't until 2012 when a bacterial infection led to the amputation of the limb from the thigh down.
Despite the loss of his leg and armed with only a Standard 5 education, Syed's determination to go out into the world and make an honest living for him and his family could not be stopped. At 36 years old, he says that the job market for people with limited academic qualifications is slim, so he resorted to working as a Grab Food rider.
For four years, he took it upon himself to learn how to ride an electric scooter and eventually started to do food deliveries via Grab.
He said: "Customers who order from me usually don't believe that I have only one leg, even if I tell them upfront. It's only when I make another delivery that they notice that I am handicapped. Some of them would even apologise to me."
Nowadays, having mastered the use of the electric scooter, Syed has been able to work just like any other Grab Food rider around Singapore. In fact, customers who are aware of his condition often look out for him, bringing him water and insisting on collecting the food at their apartment lobbies instead of troubling him to go all the way up.
Syed typically works from 8am to 2pm before taking a break and starting again at 6pm to 10pm. He earns between 70SGD to 80SGD (RM210 to RM240) a day and is able to be completely self-sufficient!
He says: "I plan to work hard and take care of my family's needs. I would also recommend people with physical disabilities to try and be a rider too."
With such an inspiring story, we're all feeling super motivated to go out there and achieve our goals! Thank you Syed, for being an inspiration to all of us! 
Also read: Hardworking 60yo Mak Cik Drives Grab to Support Husband with Cancer & Disabled Child