Grandma Thinks IKEA Shark Plushie Looked Too Fierce, Sews Up Its Jaws Making It Cute
IKEA has some of the best plushie collections where everything is soft and super cuddly, making it the ultimate night time cuddle buddy!
One of the more popular models is the shark plushie, BLÅHAJ (pronounced blaha). Measuring at an impressive 100cm, the plushie is a big one and you can be sure that it will help you fight off all the scary monsters at night.
However, the 'sharp' teeth the shark possesses might be a little too scary for a certain grandma in Hong Kong!
Hong Kong Twitter user @hayhuahua3 recently shared an incident involving her grandma and a certain shark plushie on Twitter and it went viral with 1.2k retweets and 3.5k likes.
The tweet details the journey of her grandma sewing the shark plushie's mouth shut as she believes that the teeth were too fierce. So she grabbed her trusty ol' needle and thread and closed the shark's 'jaws'.
The end product is super cute and some netizens even said that by stitching up the mouth, she essentially made a grandma shark! Awwwww!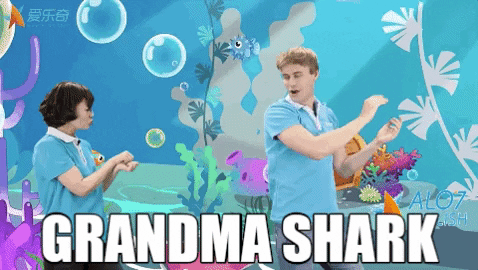 If you'd like to have your own little shark then you can always go to IKEA to purchase one but since it's the RMCO now, you better check for the availability on their website. It costs RM59.90!
Also read: M'sian Woman Receives 'Ransom Note' After Accidentally Leaving Favourite Soft Toy at Friend's House