Embassy in Italy Sends Homesick M'sians Cute Covid-19 Care Package with Maggi & Brahim's Rendang!
Due to the Covid-19 epidemic, some of our Malaysian citizens are stuck in certain countries/cities which are on lockdown. Examples of such cities are Wuhan and Wenzhou. In Italy, the situation is even worse as the whole country is on lockdown!
In light of this, the Malaysian embassy in Rome has sent a Covid-19 care package to Mr.Yunus who is living in a red zone of Northern Italy. Mr. Yunus then sent the photos of the care package to his friend, Krish who is living in Milan, Italy. As Krish found the care package to be so Malaysian, he uploaded the pictures to Twitter and the tweet went viral with 5.4k retweets.
In the photos by Mr. Yunus, we can see that the care package consisted of hand sanitiser, wipes, disinfectant, masks, Maggi, durian dodol, serunding and even Brahim's rendang, among others. For when you're homesick for Malaysian food!
When asked about how life is in a locked-down country, Krish said that things have escalated drastically in Italy and the Italian government is trying their best to contain the virus. He also said that things vary according to the location but in general, there are very little people walking outside in the streets, however, movement within the cities itself is allowed.
If you want to leave the city, you have to make a written declaration with supporting documents and submit it when requested by authorities. Among the reasons that are permitted for travelling are work, emergency and health reasons.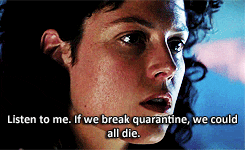 Krish told WORLD OF BUZZ  that there have been many cases of people escaping from the initial red quarantine zones to go skiing, short vacation, dinner and things that could potentially spread the virus. So the government has resorted to being this strict to their citizens as they always find ways to go about the law.
Unlike other countries, the Italians are not fighting over toilet rolls as they use the bidet. In addition to that, the government has also promised its citizens that there will be no shortage of food supplies.
That is definitely an insight into life inside a locked-down country! We're also thankful to the Malaysian embassy for taking care of Malaysians overseas in these troubled times. 
Also read: Tinder Users Are Setting Their Location To Wuhan To Get First-Hand Information About Covid-19