Elderly Man In Myvi Slams Into 5 Cars, Smiles & Amusingly Gives Thumbs Up To The Camera
Myvis have always had a reputation in Malaysia for being legends on the road. But which actually makes the legend? The car or the driver?
Well, we're about to find out.
Kahooona (@Duurianne) took to their Twitter page to showcase a major accident caused by a Myvi driver. Thankfully, no one was hurt as the incident happened to a row of parked cars but it's the driver of the Myvi that has netizens mind-blown.
Myvi buat hal lagi. pic.twitter.com/4z6UQ3E1k3

— Kahöööna🤙 (@Duurianne) June 17, 2020
They wrote, "Myvi causing issues again."
In the video, the Myvi driver, which is an elderly man, could be seen casually pulling out a cigarette before giving a thumbs up to the camera when asked if he was okay.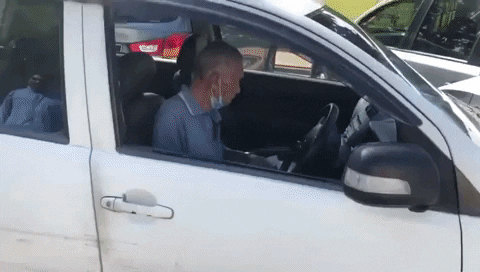 He then counted the number of cars he had hit, which was five.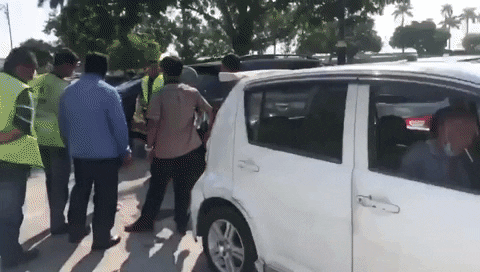 And netizens were clearly amused by the uncle's antics.
This comment goes, "It's already happened, what good will stressing about it do? Steady, uncle."
This comment says, "Cool, uncle! A stick of cigarette won't do any harm."
It is unsure as to whether the uncle has any medical conditions.
I guess that concludes the debate, the driver makes the Myvi a legend. We're just happy that no one got hurt.
What do you think about this? Let us know in the comment section. 
Also read: Netizens Praise Myvi For Overtaking Luxury Car Convoy Hogging Entire Highway In M'sia