Do You Really Need to Panas Engine Every Morning? M'sians' 7 Common Car Myths Debunked
We've been told some pretty confusing and downright bizarre car myths growing up. So much so that we've actually believed and applied them in our lives! Well, if you've ever wondered what's fact or fiction, read on as we debunk some car myths we Malaysians commonly believe in!
1. Rocking your car will not miraculously increase the size of your car's tank
We don't need to tell you how this trend started as it's pretty well documented by now… *coughs SG.
The truth is, rocking does not allow you to pump more petrol into the tank. Here's what you should know:
When you refuel, vapour and foam occupies the tank and only by waiting for it to dissipate can we continue to fill up more petrol. Similar to pouring a soft drink into a cup.
Rocking your car does not help vapour and foam dissipate faster.
Overfilling is dangerous as excess petrol may spill into the EVAP (fuel evaporative) system and damage it. Replacing it is expensive too!
More information here.
2. You need to panas engine before driving
This only applies if you're living in a cold climate with subzero temperatures, not in a hot and sunny country like Malaysia. In fact, you're only wasting petrol and your precious time by idling your car.
Wanna know the best way to heat up your car? Just start driving lah!
3. Tolls cause delays and are the main reason for traffic jams
Back in the old days, Malaysians had to actually stop their cars and pay the fee to a toll booth attendant (and wait for their change).
Which was super mafan and inefficient
. Well, all that changed as things are done electronically now.
So, the real question is why do we still see traffic jams at tolls these days, right?
Here's why:
People tend to forget to check their credit balance in their cards. Thus, having to reverse and back traffic up at tolls.
Non-built-in toll readers may fail as it has to be positioned at a certain angle for it to detect the IR signal.
A non-built in toll reader may not even work when the battery is low.
This is why installing a built-in toll reader in your car is a good way to avoid these inconveniences as they provide a seamless experience when passing through tolls. Not only that, they're safer and more reliable too!
If you're looking for one, give LokaTAG a look!
4. Driving with the window's down & a/c off is more economical 
You were probably advised to drive with the
a/c off and windows down
if you wanted to be more 'fuel-efficient', but does it really though?
Here's what you should know, according to HowStuffWorks:
The method is highly reliant based on the speed you're travelling.
Travelling with the windows down at high speeds (roughly 70 km/h and above) will increase aerodynamic drag thereby use up more fuel to maintain your vehicle's speed.
Additionally, your engine is already producing ample power to run accessories such as the air compressor when travelling at high speeds.
Thus, turn on the a/c and wind windows up if you're travelling at high speeds.
Turning on the a/c at low speeds isn't fuel-efficient as your engine will need more power to run the a/c compressor.
Also, there isn't much drag at low speeds.
Thus, turn off the a/c and wind windows down if you're cruising around town at low speeds (roughly 60km/h or below).
5. Toll readers can cause accidents as the IR signal isn't easily detectable or compatible 
On the contrary, a built-in toll reader such as LokaTAG was specially designed for Malaysian tolls, so you can rest assured that it's compatible with any toll in the country.
Additionally, the product even went through vigorous real-life testing on Malaysian highways. In collaboration with EFKON, the Austrian technology provider, the device features a highly detectable IR signal with the added convenience of being powered by your car's battery, no 9V batteries required.
Thus, you won't have to worry about it dying out on you.
6.

You can boost your engine performance by using a higher grade petrol
On the contrary, numerous tests have shown that there is no discernible difference in using RON97 over RON95 if you aren't driving a sports car which
specifically requires
the higher grade fuel.
What you should know:
RON95 does not have less engine cleaning properties compared to RON97.
A higher grade fuel will not give you better mileage!
Choose your fuel grade based on your car's engine requirements.
To get the best mileage, avoid over-accelerating, excessive braking, and choose a less congested route (if you can).
Also, using RON97 will not make your Myvi feel like a Ferrari 😛
Don't believe us? Watch this video for a more detailed overview.
7. You need to have a new car to enjoy convenient features 
If you're driving an old car, you don't need us to tell you that you're missing out on some great accessories such as a reverse parking camera and an in-vehicle infotainment system. These are just some of the many other accessories that are now ubiquitous in new cars.
In fact, most new cars today come equipped with useful accessories such as a built-in toll reader which provides drivers with a more seamless and safer way for you to cruise through tolls. That means you no longer have to fumble around with your smart tag!
Here are a few car brands that come with it:
Perodua Myvi
Perodua Aruz
Toyota Rush
Honda City
Wait…what? Yup, you read that right! Anddd… the best part is you can install one in any car if it doesn't already come with one!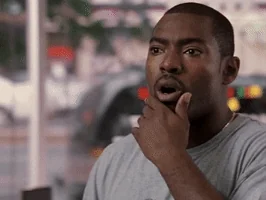 Known as LokaTAG, the device is compatible with any car model and conveniently beeps drivers when their credit balance is low (below RM10).
Here's what it offers:
Reduces queue time at tolls as you're able to cruise through seamlessly.
No batteries are required just have it installed in your car and you're good to go!
Highly detectable IR signal.
Low credit alert (when credit drops below RM10).
Piqued your interest yet? 😉 Get it on Shopee or visit any authorised dealers here!
Also! If you happen to spot a LokaTAG car in Klang Valley from now till 5th January 2020 you can stand a chance to win awesome prizes just by snapping and posting a photo!
Here's how it works:
Spot a LokaTAG car and snap a photo.
Post your photo and tag @LOKATAGMY (Make sure to set your post to public).
Like & follow LokaTAG on Facebook!
The most liked photo will receive a FREE LokaTAG device while 10 lucky winners will receive a RM200 Shopee product voucher! So keep your eyes on the road and don't forget to SPOT AND SNAP. Winners will be announced on 13th January 2020.
Also, do let us know what you think of these car myths. Do you personally believe in some of them? Sound off in the comments below!
Drive safe folks!