Oh no, the poor kitty! A British Shorthair cat was reported to be 'under arrest' by Malaysian Quarantine and Inspection Services (MAQIS) at KLIA due to dubious import permits, reported Harian Metro.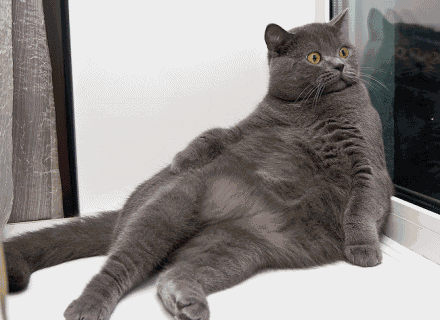 It was understood that the serial number of the microchip implanted in the feline is different from the one submitted through its import permit. Does that mean the cat is an illegal immigrant?
Kuala Lumpur International Airport (KLIA) Cargo MAQIS Entrance chief Mohamad Maelah said that they had made an inspection involving 12 imported cats from Russia at the KLIA Cargo Complex, Sepang on August 1st.
"Following the inspection, we found one dubious import permit and MAQIS took action by detaining the cat for further investigation."

Source: Kosmo
"The case is being investigated under Section 12 of the Quarantine and Inspection Services Act 2011 (Act 728) for producing a fake, inaccurate or misleading permit," he said in a statement today.
He also added that if convicted, the offender could be fined not more than RM50,000 or imprisoned not more than two years, or both.
In a separate case that happened last July 29, he said that three bonsai trees that had been imported from Tanzania, Africa was denied its entry from MAQIS for not having a legal import permit.

Source: Wikipedia
"Importing bonsai trees without a valid import permit from this department is an offense under Section 11 (1) of the Quarantine and Inspection Services Act 2011 (Act 728), punishable under Section 11 (3) of the same act."
"If convicted, the offender can be fined not more than RM100,000 or jailed not more than six years, or both," he said.
Remember guys, when importing a cat from overseas, make sure that the documents are complete and not fishy to avoid such things from happening.
Also read: Couple Kept On Waking Up Late, Turns Out Their Cat Had Been Turning Off Their Phone Alarm