Couple Kept On Waking Up Late, Turns Out Their Cat Had Been Turning Off Their Phone Alarm
Waking up on time to get ready for school or work is a struggle many of us face every day. If you're lucky enough, someone is there to make sure you wake up, otherwise you'll just have to set an alarm every 10 minutes in hopes that you might actually wake up when one goes off.
But what if an alarm doesn't even work and you find yourself waking up late, and as a result, being late for work? Well, this was the same question a lady and her partner were asking when they kept on sleeping through their alarm.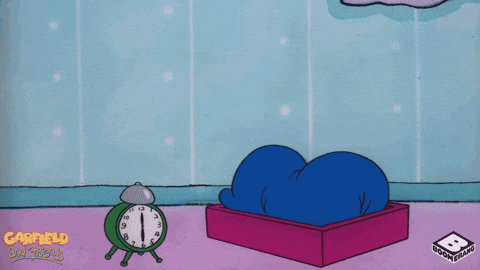 According to LADBible, they were confused as to why they kept on waking up late every day, then one day, they were surprised to find out that it was their cat that had been turning off their alarm!
In a hilarious video recorded on 27th July, one of women filmed Joaquim, the cat, as it perched itself on a piece of furniture in the room. However, when her phone alarm on her bedside table began to ring, Joaquim immediately jumped off from where it was sitting and went to inspect the phone.
Joaquim then pawed at the phone screen aimlessly until the alarm no longer made a sound. The two women from Sao Paulo, Brazil, can be heard giggling at Joaquim, shocked at what their cat had been doing all this while.
After 'turning off' the alarm, Joaquim joins the women on the bed and plays with them. Another white cat can also be seen lying on one of the women.
Watch the video here:
Aiyo, why this cat so smart one? So cute too!
Also read: Malaysian Lady Got Her CAT to Teman BF on Video Call While She Went to Pray