Brave M'sian Shares How He Hunted Down Scammer Who Sold His Car to Loan Sharks
Now this is a scam story we're proud to report!
Just last week, a Facebook user by the name of Melvin Tong, managed to catch his scammer red-handed and retrieve his stolen car after chasing down this crook for several months.
While the process definitely wasn't easy, Melvin's determination managed to land him with his car back with his scammer busted!
The brave netizen even gave WORLD OF BUZZ some words of advice he had for scam victims who want to make most out of their bad situation. But before we get into that, here's the story of how Melvin was initially scammed.
Melvin runs a car rental business and his scammer, Yeoh Wai Chean, who was referred to as Eagle, was a regular customer of his. Eagle was always late on his car rental payment but at the end of the day, he would still pay the full amount.
Melvin had a BMW 320i that he wanted to sell and the two struck an agreement which enabled Eagle to test drive the car over a fixed period of time while paying for monthly instalments.
And as expected, Eagle doesn't pay his instalments on time. Melvin kept chasing Eagle for payments for many months but his scammer would make up all sorts of excuses to avoid paying.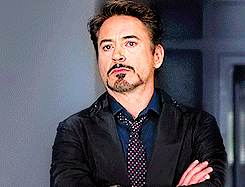 After three months of no payment, Melvin tried to arrange a physical meetup with Eagle so he could at least establish the official paperwork and sell his car. Yet, Eagle was a no-show. You'd think after months of not paying someone for taking their car, you'd at least feel a little bad about it.
Not this guy. When Melvin sternly said he'd "make Eagle famous" and expose his antics to the world if he didn't start paying up, Eagle merely shrugged him off saying, "do whatever you need to do." He even started threatening Melvin and asked him to pay up if he wanted his car back!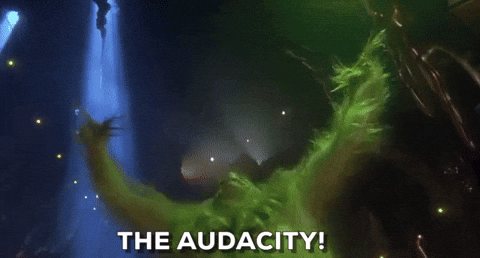 On his last nerve, Melvin exposed this fraud on Facebook and proceeded to share his story on several car Facebook groups and surprise, surprise – previous victims of Eagle began responding with how this hustler had scammed them too!
Determined to bring this scammer to justice, Melvin used the information given by previous scam victims to successfully locate Eagle. He then called in some reinforcements for help before the group confronted Eagle at a cheap KL hotel.
When they approached the Eagle's nest, they were surprised to find him in nothing but a towel!
"The reason why he was in a towel was because he was expecting a girl. I didn't want him to put on his clothes and run!"
Disclaimer: This is not a character assassination meant to discredit an individual but an incident report to serve as a record for his deeds classified under civil law that did not tantamount to a crime that could get the police to react.This was a video taken on Sunday, 22nd Sept, around midnight in his room @ Hanson Hotel, KL. The perpetrator, Yeoh Wai Chean (IC: 950406-07-5491) is seen in this clip where we requested for him to contact the person he sold the car to. When we found him, our only objective is to find and get back the car. #carjacking #modusoperandi #renterdisguise #ahlong #loanshark #eagleyeoh #yeohwaichean

Posted by Melvin Tong on Tuesday, September 24, 2019
Eagle then burst into tears and revealed that he sold Melvin's car to a loan shark for RM3,000! Melvin says that the police are on their way and out of a desperate attempt to redeem himself, Eagle contacted the loan shark he sold the car to.
From all this, one would wonder why Melvin didn't just go to the authorities. Well turns out, you can't.
"It is to be noted that if we willingly give our car key to a carjacker , it won't be a criminal case and police will not open a case to help you take the car back."
Nonetheless, Melvin lodged a report of the incident and Eagle lodged a police report proclaiming that he sold a car that did not belong to him.
And thus begins the complicated process of Melvin trying to get his car back. Apparently, the loan shark who bought the car from Eagle sold it away to another loan shark!
"The Ah Long informed me they disposed (sold) of the car. Not their business anymore and don't want to get involved. Not surprised.
Eagle Yeoh Wai Chean sold my car to Ah Long 1 for RM3k.
Ah Long 1 sold to Ah Long 2 for RM9k. (Not bad. 300% mark up!)."
Knowing that he couldn't go after the loan shark on his own, he sought help from local repossessing companies to help get his BMW 320i back.
Not long after that, a repo-man contacted Melvin, saying that his car was in a workshop in Melaka. However, just as he was about to collect Melvin's car, a loan shark appeared and attempted to drive the car away! Thankfully after a quick scuffle, the repo-man managed to retrieve Melvin's car and delivered it back to him!
When asked if he had any advice for scam victims, he said:
"Start by making a police report if you haven't done so yet. Make a Facebook post , share with friends and family who can help you share and keep an eye out.
Take note of last known location. Any info of the perp should be included. If you know who took your car, you can attempt to find out who else knows this guy. Family and friends."
"(If possible) it is important to continue keeping in touch. He will most likely refuse to meet, but he knows that he could still try getting something out of you."
Hopefully, Melvin's story helps scam victims out there to not lose hope! There's always a chance to retrieve what has been lost. 
Also read: Beware: Scammers Are Now Sending "Official Government" Letters to Your Home Address