Adorable Security Guard at Alam Damai Residence Earns Netizens' Respect With Sharp Military Salute
Normally, demanding respect will be hard if you don't offer yours in the first place. This good sir, however, easily obtained netizens' respect with what some may see as a trivial, everyday gesture.
In a recent viral tweet from Aydiel @haiqalaydiel_, a security guard was seen saluting and stomping his feet in the military style as Aydiel was about to enter a residence at Damai Kasih, Alam Damai. If you listen closely, you can even hear from the video that the guard had specifically told him to hold on for a moment before continuing driving, and rushing back to his original post to give Aydiel a salute! Wow!
Me hari pertama kerja : pic.twitter.com/KD6IOMcoBS

— aydiel (@haiqalaydiel_) July 16, 2019
Source: Twitter
Looking at the way he stomped his feet, the straight body posture, and his sharp and straight arms, you can see that he does this on a daily basis, if not for a very long time!
In response some unsatisfied comments questioning why Aydiel was laughing when the security guard was saluting them, he clarified what he was actually thinking at that moment.

Source: Twitter
"Chill, I laughed because I was surprised as other guards have never done this before. I even said, "Boss, this is really good. Keep it up and others will surely like it." I didn't even downgrade him."
The tweet amassed 11k retweets, with netizens expressing their respect and shocked delight towards the action.

Source: Twitter
"Cute and knows how to respect others."

Source: Twitter

Source: Twitter
"I have worked with Nepalis and Bangladeshis, and most of them who are in Malaysia were ex-army in their own country. No wonder most of them work as guards."

Source: Twitter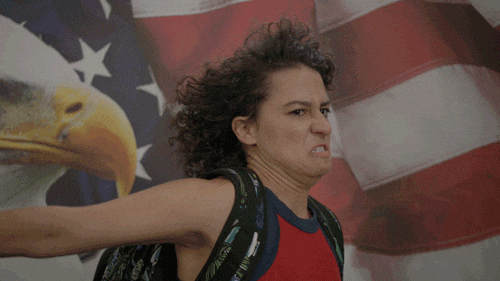 Great job, good sir! Keep up the good work! You deserve respect, and we hope that you'll still be passionate about your job in the future.
Also read: Cute PJ Uni Campus Cat Sneaks Into Art Exhibition, Gets Escorted Out By Security Guard