9 Professional Wrestlers We Used To Watch In WWE & Where They Are Now!
For those growing up in a predominantly male household, watching football and wrestling was one of the favourite past times that our family members indulge in. Football was already a big thing back then but when we were young, WWF wrestling was just getting famous and getting traction from their worldwide audience.
Watching all the stunts that they did (that we cannot do) was one of the most rewarding things that we looked forward to every week. As people grew up and interest in our childhood favourites is lost, some of us lose touch with the wrestling scene while the wrestlers themselves move on and do other things.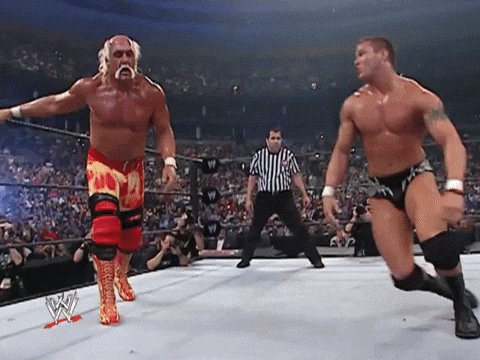 To take you down the memory lane, we will now recall 9 iconic wrestlers and tell you what they are doing nowadays!
Triple H
Who can ever forget Triple H? Ever since his debut, he was always billed a very strong opponent and a powerhouse no matter his role. He has also wedded Stephanie McMahon, who is the daughter of the owner of WWE, Vince K. McMahon. In 2011, Triple H became the Executive Vice President of Talent and Live events while he wrestles on and off. He was also the one who founded NXT, a developmental division in WWE that now has its own broadcast show, in the year 2012. In 2014, Triple H and his wife Stephanie created the Connor's Cure cancer fund in honour of Connor "The Crusher" Michalek, a WWE fan who died of cancer at the age of eight.
Kurt Angle
One of the most famous wrestlers of them all, Kurt Angle is an Olympic gold medallist who got his medal for wrestling back in the 1996 Olympics that was held in the USA. He was then signed by WWE (WWF back then) in 1998 and from then on, he did many great things and became a hero to many children aspiring to be like him. However, in 2006, fans were shocked that Kurt Angle exited WWE and went over to TNA instead. 11 years after, he returned to WWE and became the RAW General Manager before wrestling a retirement match with Baron Corbin!
Ric Flair 
WOOOOOOO! Ric Flair is the one person you can identify without seeing him as he is known for his signature tagline, Wooo! While he is quite a bit older than the other wrestlers (he's 70 this year!), viewers would remember him from his white hair and the way that he distracts his opponents with dirty tricks while fighting them. Other than that, Ric Flair also has a song written about him by Offset of Migos! He also has a daughter who is in the wrestling scene called Charlotte, and she's actually quite a good wrestler.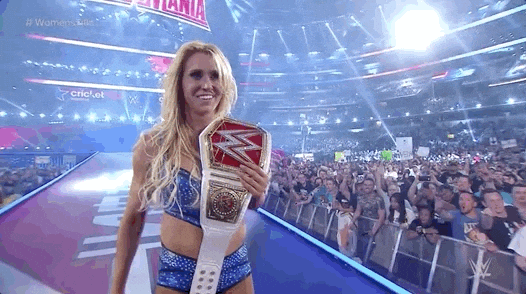 Batista 
Batista came from a rough past and his father is a Filipino. Batista has said that ever since he took up bodybuilding and wrestling, his life changed for the better even though he was portrayed as a villain for the most part of his career. In 2010, he started starring in movies, and one of his first characters was in Smallville. Then in 2014, he played Drax the Destroyer in the film Guardians of the Galaxy, which was a commercial success. From then on, he has starred in multiple movies such as Blade Runner, the Guardians of the Galaxy movies and in the Avengers movies!
The Rock 
How can we talk about wrestlers turned movie stars without talking about The Rock? He truly is one of a kind and the one wrestler that everyone knows about. Back in the 2000s, he was everyone's favourite and his iconic smouldering gaze is one that makes girls swoon. Even when he stopped wrestling, he continued on his legacy by starring in multiple movies such as Fast and Furious and G.I Joe. Other than that, The Rock also has a softer side as he also has a foundation set up for terminally ill children (Dwayne Johnson Rock Foundation).
John Cena 
If The Rock is the most famous wrestler of all time, then the second most famous would be John Cena. With his signature cargo shorts and baseball cap, and his tagline "You can't see me!", he has built an almost cult-like following from the beginning of his career till now. John Cena was cast as one of the characters in Fast and Furious 9 and the movie will be in the cinemas May 2020. Above all of that, John Cena is a genuine philanthropist. He has granted over 500 wishes for children with life-threatening illnesses through the Make-A-Wish Foundation, the most anyone has ever done for the foundation.
Lita 
Ahhhh, Lita. One of the most memorable female characters in the testosterone-filled wrestling scene. She was a vital character in many storylines and basically, she pitted a lot of male wrestlers against each other. The most iconic relationship that she had on the show was with Kane and also with one of the Hardy Boyz. Other than wrestling, she also had a band on the side, but sadly, it didn't really take off. She is also an animal welfare activist who owns an animal charity called the Amy Dumas Operation Rescue and Education (A.D.O.R.E.).
Rikishi
Rikishi is most remembered for his moveset as his signature move is done by shoving his butt in someone's face! Rikishi actually came from a family of wrestlers, and you might not believe this but The Rock is his cousin along with Roman Reigns! His sons, Jimmy and Jey, are also now wrestling for the WWE as The Usos. He is now an expert judge on the CBS reality show The World's Best!
Kane
Kane, the man who wore a mask to keep up with his character of being scarred by fire was actually an English Literature graduate! He was portrayed as a villain, and he did a very good job at that, however, he had other plans and is now into politics! In the 2018 USA General Election, he ran for the mayoral seat of Knox County, Tennessee, and he won! So now, he is the mayor of Knox County.
Phew, now that we're done with the list, we can see that these wrestlers were very passionate about their wrestling careers, but they never forgot about their family, friends and most importantly, their morals and ideals. For some of them, wrestling has been a life-changing move that they would gladly make again!
Do you know that Malaysia has an actual wrestling scene? Some of you might know about it from the news that came out a few months ago about the Phoenix, the world's first hijab-wearing champion wrestler. Through her, many Malaysians were reminded of the olden days when they would spend time watching wrestling and playing in on PlayStation. She invoked a sense of pride in us while also bringing us on a nostalgic ride back through time.
So, if you want to see her live in action then you should totally be going to the Futsal Court at Space Rubix Puchong on the 21st of December at 1.30pm! The doors open at 12pm and ticket prices are going for RM20 each. That's a steal!
Get your tickets today by contacting 017-3031019 on Whatsapp or by just purchasing them at the venue that day. However, if you're not able to make it on 21st December, then you can look forward to another match that will be happening on 18th January at the same venue. Details will be posted up soon so stay tuned!