9 'Mafan' Struggles Every Malaysian Confirm Dealt With While Dating in the Early 2000s
The dating scene is much different today than what it was a few years ago. Not only did dating apps like Tinder not exist but keeping in contact with our significant other was an actual struggle due to technological limitations of the time. Well, if you've dated in the early 2000s or ever wondered what it's like, here are 9 common struggles!
1. Being scolded by our parents when they find out we've been using their phones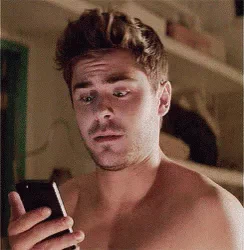 Unlike kids these days, not all of us had the privilege of owning a handphone. Which meant we either had to use the house phone or curi-curi use our parent's phones when they were asleep 😛.
2. Going out to eat was so much more difficult
Let's not forget that we couldn't just Google a restaurant and check out reviews whenever either one of y'all didn't know where to eat. Plus, the only 'fancy places' we had available were fast-food chains like A&W, McDonald's or KFC, unlike the trendy cafes we have today! Last time don't have all these nice hipster cafes okay!
3. Going to the same tuition together just so we could see each other

Source: Singapore Straits Times
For many of us, tuition was one of the only times we were allowed out of the house. The struggle was trying to convince why the tuition centre our BF/GF is at is better — without them finding out the real reason.
4. Not having social media to 'stalk' our BF/GF
Let's be honest, sometimes we are just curious about what they are doing!
Instead, we only had stuff like Friendster and MSN…
5. Cramming as much info as possible in one text so that it doesn't exceed a certain character count
Before instant messaging apps like WhatsApp were a thing, we had to rely on SMSes to send love messages. The real struggle was making sure that your texts don't exceed a character count to avoid paying extra!
6. Video calls didn't even exist!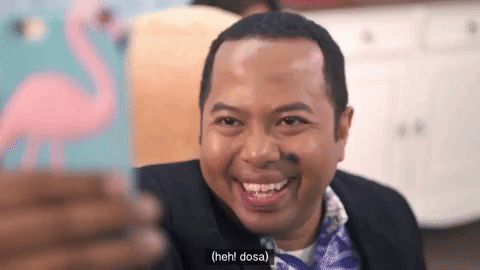 For some, this isn't a problem but for most couples on an LDR, those few months of not being able to see each other were torture!
7. Carrying spare coins around to use at payphones
Lovers these days won't be able to relate to the struggle of using payphones. Not only was finding a payphone that actually works like finding a rare Pokemon but the minutes you get weren't worth it at all!
8. Having to visit a camera shop to develop your couple photos
In the days where digital cameras weren't common, most couples had to rely on film-based cameras to take their couple photos and later develop them at camera shops. While photos are great mementos, we can't deny that having Instagram is unarguably much more convenient!
9. Blowing your budget just to afford a decent camera
Unlike today, phone cameras in the past weren't all that great. So much so that even having a 2MP phone camera was already considered #atas! 
Whereas today, we're almost spoilt with how advanced phone cameras are these days, like the all-new iPhone 11 Pro for instance. And no, we're not sponsored by Apple okay? :p 
Hear us out, alright?
Featuring 3 impressive new cameras, longer battery life, a stylish matte back, among several other features, it's safe to say that the new iPhone11 Pro is giving competitors a run for their money.
If you were already thinking of picking one up, here's are some key changes over its predecessor:
Three rear cameras. A 12MP Primary Camera, 2x Telephoto Camera, 0.5x ultra-wide camera. 
A new night mode for better night shots.

An improved and brighter display for better viewing.

And loads of other useful features.
Not to mention, it also comes equipped with fast charging capabilities able to charge up your device to 50% in just 30 minutes!
The colour options are great too! Just look at them:
Aside from the Pro, Apple also released two other versions namely, the colourful iPhone 11 and its bigger brother the iPhone 11 Pro Max featuring a 6.5-inch display and a beefier 3969mAh battery.
Piqued your interest yet?
Well, there's no better time than now to purchase one considering U Mobile is having awesome deals on the smartphone!
If you love streaming, browsing social media endlessly, or call till the cows come home, U Mobile's plans are perfect for you. 
Own the all-new iPhone 11 Pro with either U Package; an affordable monthly installment plan or the best value for money unlimited plans – Unlimited HERO P139 and P99.
Bring home the iPhone 11 Pro from only RM151/month with U Package with 0 upfront payment, 0% interest and 0 worries. 
Enjoy:
Unlimited high-speed data.

Unlimited calls to all networks.

Unlimited HD streaming.

Free data for roaming in 36 destinations with Roam Onz Global

50GB mobile hotspot.
That's not all! You'll also enjoy:
Free one-year subscription to Apple TV+*.

3 months complimentary micro-insurance; GOLIFE 10 with coverage up to RM76,000

The convenience of U Mobile's eSIM, an embedded SIM in your device which enables you to conveniently switch between two lines without having to change sim cards. How convenient!
Sounds like a pretty awesome deal to us! For more information on U Mobile's packages for the iPhone 11, iPhone 11 Pro, and the iPhone 11 Pro Max be sure you check out their official website and Facebook page.
What do you think of this dating struggles back in the day though? Do you think you'd be able to cope with some of them yourself? Let us know in the comments below!
*RM19.90/month after free trial. One subscription per Family Sharing group. Offer good for 3 months after eligible device activation, starting November 1, 2019.
Plan automatically renews until cancelled. Restrictions and other terms apply.