9 Unbelievably Simple Ways Malaysians Can Make Sure They Don't 'Pokai'
Saving money and refraining from using it for entertainment and other pleasures can be the most difficult thing in the world to do. We Malaysians love to spend money, no matter how many times our parents tell us we need to save.
Well, if you find it almost impossible to save, here are a few simple things you could do to grow your savings without having to do much:
1. Don't apply for a credit card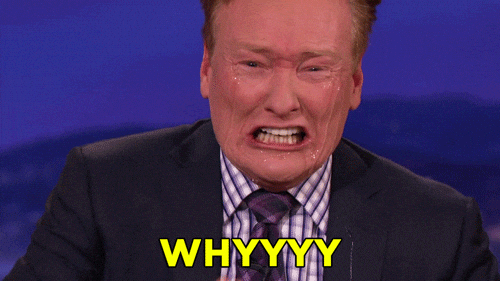 You read that right. Especially for all you fresh grads out there, don't let peer pressure push you into getting a credit card you don't actually need, yet. Owning a credit card is just another means of enticing you to spend even more, on things you don't need. You might even risk spending money you don't have!
2. Earn some side income by selling your things on online platforms like Shopee
There's probably a ton of items in your room or house that you don't use. Curse our impulse to buy new things! If they're still in pretty good condition, and you don't use them anymore, why not just sell them off to someone who might just find them useful? Make some extra pocket money. Platforms like Shopee also don't charge commission to individuals who want to become a sellers on their site.
After all, one man's trash is another man's treasure!
3. As tempting as it is, do NOT spend on short-term pleasures
Especially for us millennials, we love to enjoy our weekends sipping coffee from our favourite cafes and having a nice meal at somewhat atas restaurants. These short-term pleasures give us short-term happiness and makes us feel good about ourselves as we psych ourselves into thinking we can actually afford these things. It looks good on our Instagram feed too! Padahal, in reality, one look at our bank balance at the end of the month is enough to make us cry like a baby.
4. Remember to claim for tax relief if you bought these items:
Reading materials
Sports equipment
Gym memberships
Computers
Newspapers
Broadband
Tablets and smartphones
During the Budget 2017 speech, it was unveiled that Malaysians can claim tax relief for an assortment of things. How? When filing your taxes on the website, just check out the Pelepasan/ Rebat/ Tolakan Cukai/ Pelepasan Cukai section and key in all the necessary details of what claimable items you've spent on, and you should be exempted from paying that amount. However, make sure you keep all those receipts as proof! You can claim up to RM2,500 for any of the aforementioned lifestyle-related items every year when you do your taxes!
5. Dedicate a bill to never be spent, but saved
There's a trick where, for every RM5 bill you receive, you keep it in a jar. It's up to you if you want to choose the RM1 bill, or if you're adventurous, the RM50 bill! Do this for a year, and be very surprised at your savings.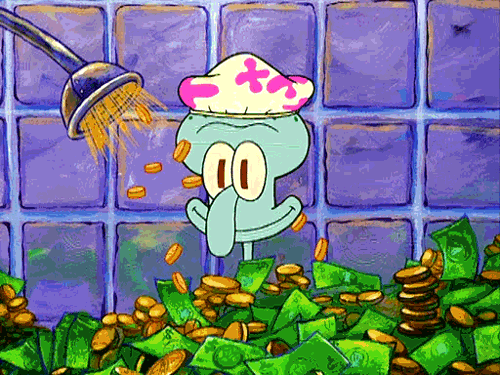 Of course, at the end of the year, put 'em into the bank lah. Don't spend it all!
6. Give yourself a set budget for meals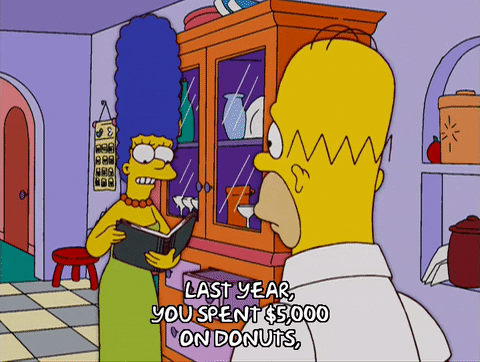 This ensures you don't overspend! For instance, spend RM2 on breakfast, RM5 on lunch, and RM8 on dinner. You can even give yourself an overall budget of RM15 to spend on meals throughout the day, just so you can change it up if you prefer a heavier breakfast instead. If you want to take it up a notch, always bring a water bottle with you. Because even just one teh O ais costs RM2 nowadays ok!
7. Every month, set one weekend (or two) apart as a no-spend-weekend
That's right Millennials! No spending at all! Food and daily necessities excluded, of course.
During no-spend-weekends, make sure you don't indulge unnecessarily on cafe food or shopping, no spending on things like chewing gum or limau ais either. Basically, don't go spending on anything you want! Spend strictly on things you need only!
If you succeed, not only do you save a lot more, but you've also achieved something in life! You didn't spend unnecessarily on a weekend!
8. If you want to shop, do your research and compare prices first
You'll be amazed at how many shops and sellers sell the exact same thing but at extremely different price points. So never buy anything on impulse! If you know what you want, look around online or ask your friends first to compare prices. You'll be amazed at how cheap that something you want actually is.
Additionally, you can save time on researching and instead check out Shopee's Shocking Sale where customers are guaranteed the lowest possible prices or you'll get 120 percent price difference back. You compare and see.
9. Take advantage of massive sales and promotions
Instead of spending RM50 on a single top, wait for a sale and get so much more! If you're looking for a sale, here's one you can't miss! Shopee's 9.9 Online Shopping Day!
Plus you need to unleash your inner kaisu-ness and take advantage of all the deals that's happening… like this one!
WORLD OF BUZZ readers will be able to redeem a 2-in-1 Universal Phone Cable, Emoji Pillow, Tony Moly Masks, or Phone Ring at just RM0.99!
Here's how:
Download the Shopee Malaysia app
Search for "WORLD OF BUZZ" in the app
Use the code below and then click checkout!
This will be happening from now until 9 September!
Also remember! On 9 September, shoppers everywhere can expect amazing deals up to 90 percent off, giveaways, unbelievable prices and more! So mark your calendars!
There will also be a 9.9 Online Auction happening and shoppers stand a chance to walk away with an iPad Pro, Samsung Galaxy S8, Sharp 32-inch HD TV and much more from 99 cents only!
Simply open up your Shopee app and follow Shopee's Official Account, 'Shopee Mamak' to participate in the online auction! You may just score yourself some super low priced items!
Get ready for these awesome sales and download the Shopee app here, or start shopping here!