30yo Man Dies After Drinking Soda Everyday, Blood Sugar Level Was 20x Higher Than Normal
As Malaysians, we have a sweet tooth for most of our local desserts. Heck, our kuihs are mostly sweet as well! They go really well with teh-o tho…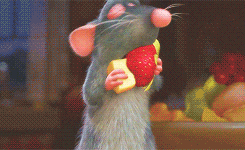 Anyway, that's not the point. The point is we should really watch our sugar intake as a man in China passed away from drinking carbonated drinks everyday!
According to Oriental Daily, the 30-year-old office worker from Suzhou, China started feeling weak and thirsty more than 10 days ago. He went to the toilet multiple times in a day and he was getting thinner by the day.
The man, known as Wang, thought that because of the hot weather, he was having heat stroke. So he drank more carbonated drinks to "quench" his thirst. However, he did not feel refreshed and instead felt more tired and thirsty.
On Tuesday night (6th August), he felt really unwell and his friend sent him to the ER. The doctor suspected that Wang had diabetes, so he ran a quick blood sugar test. The results shocked him as the blood sugar level was 110 mmol/L – which is 20 times higher compared to a normal person's level (5.6 mmol/L)!
Other than that, the doctor also found out that Wang had acidosis (an excessively acid condition of the body fluids or tissues) and potassium disorder. His friend revealed that although Wang was young, he had hypertension.
The doctor then diagnosed him with Hyperosmolar Hyperglycemic State (HHS), which is a serious complication caused by diabetes. Although the doctor tried his best to save Wang, unfortunately, his condition worsened and he passed on.
It is understood that Wang did not know that he had diabetes. He drank carbonated drinks like how people drank water and he also loved to eat candies. He was 178cm tall but weighed around 113 kg.
Wang Mingliang, director of the Department of Acute and Critical Care Medicine of Suzhou Science and Technology Hospital, said that there are many causes to HHS. They are: a large intake of sugary drinks, insufficient water intake and acute infection.
Wang drank a lot of sugary, carbonated drinks instead of water and gradually, he became severely dehydrated, which aggravated his undiagnosed diabetes and eventually evolved into HHS. Director Wang said that drinking carbonated drinks is fine but in moderation.
Yikes! Remember folks, to always monitor your sugar intake and to eat in moderation. Too much indulgence is never good for your health.
Also read: 8yo Girl Who Drank Bubble Tea & Ate Desserts Every Day Develops Kidney Cancer and Dies