We Malaysians love our holidays, and we can spend a lot of time planning one so that it goes perfectly. However, even the best-laid plans can go to waste if something unexpected happens that totally ruins them.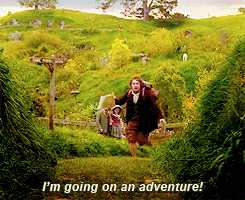 This is the story of  Muhammad Shaifuddin Muhammad Ab Haqqi Eng, 24,  and Hasyemi Abdullah, 26. These two men shared about their painful trip to South Korea in a Facebook group called Road To Korea.
Recounting their trip that happened on 14th of November 2019, both of them took a flight with a friend, Fadhli Maimun, 25 to the Incheon airport from KLIA2 at 1am in the morning.
As soon as they reached Incheon airport, the three of them went over to the immigration counter for security checks and to get their passports chopped.
They were queuing up normally and at that time, only 5 out of 7 counters were open because the other 2 counters were fast lanes. But when it was almost their turn, Shaifuddin and Hasyemi were called by an officer to go to a fast lane.
The officer then asked them about their itinerary and also about their return tickets, which they told him they had on their phone, but they didn't print it out. The officer did not want to listen and just asked them to go to the quarantine room to be interrogated instead.
They saw that their friend Fadhli had already passed through the immigration checkpoint at that time. The two of them were stuck in the quarantine room for 7 hours and were not allowed to leave, even to go to the toilet.
They told Harian Metro that they were disappointed with the way the officer handled the case as he was not very tolerant and did not even try to listen to them when they were justifying their case.
They said:
"Fadhli went to South Korea once before while this is our first time. We didn't know that this is how their officers act."

"Even though we tried hard to explain ourselves, at the end of the 7-hour-interrogation we had to follow through with their decision to deport us back to Malaysia."
Shaifuddin said that he was very sad with how things turned out as he had wanted to go to South Korea ever since 2010. He said that the wish came from watching Korean variety shows such as Running Man and also the culture there. As his friends wanted to go as well, they made a pact to go together and bought flight tickets in September.
As this happened during his dream holiday, he now has "no mood" to go on another vacation and hopes that his story will be able to educate people on being more prepared when going overseas.
If that happened to one of us, we'd be crying for a whole week! What do you think about this? Tell us in the comments!
Also read: 6 M'sians With Approved Visas Denied From Boarding Plane to Australia, Here's Why