13 Things Only Malaysians Who Shop Online Will Understand
Online shopping is probably one of the best creations since electricity and the internet. You can shop but you don't have to leave the comforts of your own home to do so. You don't have to shower, you don't have to change out of your pajamas, you don't even have to get out of bed!
If you have ever shopped online, then you'll definitely understand these few things!
1. You end up with a kazillion tabs open
2. When you add SO MANY THINGS to cart, and realize when you checkout that they don't ship to Malaysia
3. And even if they do, you know it's gonna hurt your wallet real bad
4. Getting CASHBACK is the best. feeling. EVER!
Getting some REAL MONEY from buying things online??? What could be better than this?
If you're not using any cashback site such as ShopBack then you've been losing out on all that precious Ringgits you could've gotten back when you shop!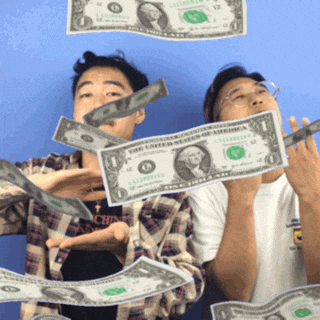 You can simply go here (to ShopBack) and earn REAL money from over 500+ favorite stores including Lazada, Tesco, Taobao, Booking.com, Zalora, Groupon, Expedia, Hermo, Althea, and many more. $$ will be released into your bank account and the catch is? None! Plus you'll be the first to know the best discounts and promo codes too!
5. Putting items you want in your cart and leaving it there for days while you contemplate whether or not to buy it
…andddd when you finally decide to buy it, IT'S SOLD OUT!
6. Buying other useless junk just to reach the free delivery minimum

Because useless junk > paying for shipping
7. That moment when the product you ordered doesn't look anything like the pictures
8. The weakening Malaysian Ringgit and the increasing exchange rates are like stabs to the heart when you purchase internationally
9. When you find FREEBIES!
Nothing beats finding promo codes and discounts when you're shopping online! From promo codes to free redemptions, freebies are heaven sent because you literally got nothing to lose.
Speaking of those, here's an AWESOME surprise freebie just for you!
Get RM10 bonus when you join their community from now till 30 Nov 2016 only. It takes less than 30 seconds, plus allows you to earn up to 30% Cashback on all your online purchases and is ABSOLUTELY FREE for you to join today!
10. The day-to-day agony of anticipating for your parcel to arrive
11. Your reaction when it arrives
12. But you were wrong, it was only the postman delivering your letters
13. But when your item finally arrives, it feels like Christmas all over again!
It's practically a gift to me… from me!
But you know what's another great gift-to-yourself moment?
Earning up to 30% cashback in the form of REAL CASH when you shop during the WORLD'S Biggest Shopping Day (11.11) here, happening from the 1st to the 11th November 2016. ShopBack will also be giving away tons of crazy coupons, promo codes and more!
Here's how it works: Not some annoying point-rewards stuff where you can only claim a pack of tissue with a million points! 
Your shopping experience will never be the same again with ShopBack.
Get started here with a FREE RM10 cash bonus! Great deals are just too hard to pass for any Asian.