10 Malaysian Ghosts Adults Used to Scare the Poop Out of Us
Growing up in Malaysia, our elders would often scare us out of doing things. "If you go out at night, the Pontianak will eat you!" or "If you don't behave, the hantu will kidnap naughty kids!" or "There are many ghosts waiting for you in the dark."
After hearing things like that, we even started to fear the dark. So much so that we were convinced if we open our eyes in the dark, we will see a ghost!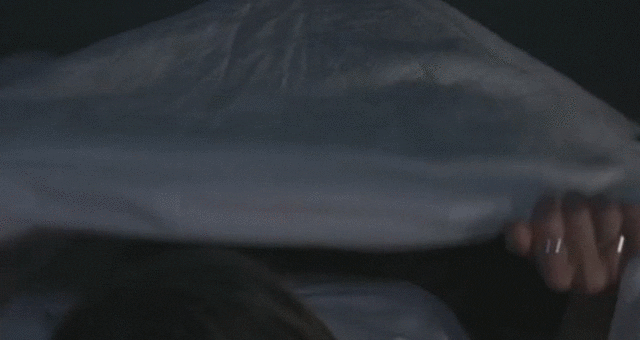 Well, Halloween is just around the corner so here's a little #throwback to some of the scary entities that used to haunt our minds. Or still haunts us till today…
1. Pontianak
The myth of this evil spirit is that of pregnant women who died during labour then came back to haunt the living. They usually prey on men and to lure them, they will look like gorgeous young women.
However, their usual form is of a terrifying beast with red eyes, pale skin, eerily long hair, and will be wearing a white dress stained with blood.
Legend has it that they tend to hang around banana trees or massive trees with lots of shade.The pontianak also tends to appear during the full moon and they either mimic a high-pitched baby's cries or give loud shrieks.
These horrifying creatures would often feast upon their victim's internal organs.
If you hammer a nail into the nape of the pontianak's neck, they will become a beautiful woman who will remain as a faithful wife as long as the nail isn't removed. Who would want a pontianak as a wife tho…
2. Hantu Pocong
In accordance with the Islamic practice, the deceased are wrapped in a white cloth called the kain kafan. To keep the cloth on the body throughout the ritual, strings will be tied above the head, around the neck and below the feet.
Malays and Indonesians believe that if the knots are not released during the burial or within 40 days, the body will rise from the grave to warn people to release their soul.
Due to their feet being tied, they cannot walk but can only hop around, teleport or fly. They say that if you loosen up the pocong's knots, you will be possessed by them.
3. Hungry Ghosts
Chinese people believe that on the 7th Lunar month, the gates of hell will open and spirits will be released into our world.
These souls from hell along with the wandering spirits in our world are usually 'hungry' as they rely on descendants to burn hell money and offer food to them.
Some spirits become rather cheeky and are believed to play tricks on humans. Others with vengeance would often haunt people or places. There have been many cases of ghost sightings on the 7th month.
During this month, humans would place food offerings and burn hell notes to appease the spirits.
4. Nu Gui
The Chinese community in Malaysia also believes in the nu gui, which is the direct Mandarin term for female ghost.
It is believed that the nu gui are vengeful spirits who have been wronged by their husbands or men while they were alive; such as being abused or raped.
They usually suck the life force out of people but they would only kill men and scare women. Similarly to the pontianak, the nu gui also has long black hair and is dressed in a white or red dress.
5. Toyol
Toyol are spirits of stillborn babies or dead human fetus invoked by shamans. People can purchase these little creatures from the witch doctors for various reasons.
Usually, owners of a toyol would use them to steal items or to do mischief. Southeast Asians believe that if our money or jewellery keep disappearing mischievously, it is the work of a toyol.
For owners to keep the spirit happy, they must feed them milk every morning, provide them with toys, light a black candle and play mantras, and sometimes even smear a bit of the owner's blood on the statue.
For others to ward off the toyol, we can place needles or sharp items near our possessions which we don't want to be stolen.
6. Mohini
The mohini is believed by the Indian community to be a female ghost that hunts after bachelors. They tend to look gorgeous and appealing to any straight man.
It is believed that a woman whose sexual appetite wasn't satisfied while she was alive would turn into a mohini upon passing away. Basically, horny spirits…
They usually 'sleep' with the unmarried men, which will leave the guys feeling extremely exhausted for about 2 days or more.
They tend to manifest and hunt in a certain location before moving away to another place. The men would dream as though they were having a sexual relation but no one would be there. The feeling of intercourse is often vivid.
7. Penanggalan
The penaggalan are usually body-less heads of women with some internal organs flying around. Indeed, they are probably one of the most gruesome-looking evil spirits in this list.
They are believed to be women who suffered miscarriages and feed on human's blood to feed their dead babies. Some people even believe that they also died during childbirth.
There is another version whereby the penanggalan are actually midwives who made a deal with the devil to deliver babies to him in return for youthful looks.
However, if the midwife accidentally consumes meat within the first 40 days, she will be turned into a penanggalan by the devil.
The Dayang people usually refer to this spirit as Kuyang.
8. Jiang Shi
Jiang shi is the Chinese version of a vampire. They are a stiff corpse dressed in official garments from the Qing Dynasty and would jump around with their arms outstretched.
They only come out at night and suck on living human's qi or life force. During the day, they rest in dark places such as a cave or in their coffin.
These jiang shi are believed to be reanimated corpses due to supernatural powers or possession by spirits. They need to feed on qi to become fully 'alive' once again.
There are many ways to ward off these Chinese vampires. The most common method is to stick the ba gua (eight trigrams), which is a Taoist symbol, on the jiang shi's head. The spirit should immediately stop moving unless the paper falls off.
9. Orang Minyak
The orang minyak, or oily man, is believed to be a person who made a pact with the devil to obtain power or to win back their loved ones. In return for this, the person must worship the devil and rape 21 virgins within a week.
The person would be naked and covered in dark oil so that they are hard to catch. The scarier part of this being is how there have been actual cases!
Throughout the later half of the 1900's, there have been sightings of the orang minyak in various villages throughout Malaysia. The latest sighting was in 2012 at Kampung Laksamana, Gombak for about 10 days.
10. Hantu Raya
The hantu raya is believed to be the 'master' of all ghosts in the underworld. No, they're not ghosts which haunt people during Hari Raya.
The hantu raya can take up any shape or form though they usually choose the image of humans or animals. They feed on offerings from people such as yellow glutinous rice, eggs, roasted chicken, etc. Sometimes, they even feed on animal blood.
There are people who believe that they have owners just like the toyol. These owners are usually powerful bomohs.
Well, now that we know what they look like and their nature, we definitely should be more careful when going out at night. Even if evil humans don't bother us, perhaps one of these unhappy spirits will. 
Also read: 8 Nostalgic Things All Malaysian Millennials Confirm Used to Do as Kids