Why The Rumours Of US Spy Planes Using Malaysian Hex Codes Could Lead To Loss Of Lives
Sooooo… there are these rumours going around online, that the United States of America are sending spy planes to snoop on China's missile testing.
But what makes this odd is that they're apparently disguising their spy planes as Malaysian planes.
The South China Sea Probing Initiative took to their Twitter account to share details of this incident.
>>>Suspected US Surveillance Plane in Disguise as a Malaysian Plane, Again
Around 3 am of Sep 9, USAF RC-135S (#AE01CE) took off from #Kadena for Northbound, and shortly it turned off the transponder.[1/2] pic.twitter.com/ya3jD4c21p

— SCS Probing Initiative (@SCS_PI) September 9, 2020
They wrote, "Suspected US surveillance plane in disguise as a Malaysian plane again. Around 3am on 9 September, USAF RC-135S (#AE01CE) took off from Kadena (air base in Japan) for Northbound, and shortly after, it turned off its transponder."
Apparently, after their transponder was turned off, another plane showed up on the map.
"Later, on the same route appeared a 'Malaysian plane' (#752B29), which entered the Yellow Sea, hovered over and over from 5am to 11am, which probably was the RC-135S in disguise, collecting data on the ballistic missiles from the People's Liberation Army's military exercise held in the Bohai Sea," they added.
Despite the fact that this might not even be true, here's why it's still dangerous.
Even rumours could lead to retaliation.
As South China Morning Post pointed out, Chinese military sources and observers (who have chosen to remain anonymous due to the sensitivity of the issue) have warned that this creates risks for passenger planes flying over the South China Sea.
"It's possible to cause accidents or misjudgments amid the escalating tensions between the Chinese and US militaries. Using civil aircrafts as a cover is a common operation for the Americans and their close ally, Israel. But, the South China Sea is one of the world's busiest international airspaces, which may put civil aircrafts at risk," said the observer.
Another source shared, "War allows deceit. There have been some accidents that happened when ground-based missile defense troops failed to carefully verify intruding aircrafts."
Some examples of this is when a Ukrainian Boeing 737 passenger plane was shot down by Iranian forces on 7 January, this year. They ended killing all 176 passengers and crew members and later announced that they has mistaken the plane for a 'hostile target'.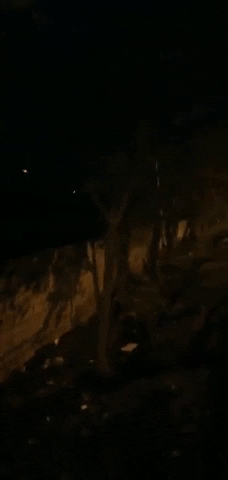 Another instance was on 1 September, 1983, when a Korean Air Lines Boeing 747 was shot down by a Soviet Si-15 interceptor after they assumed that it was 'an intruding US spy jet'. 269 people lost their lives.
By using passenger plane hex codes, such actions (and even the rumours) could potentially cause the loss of innocent lives through the retaliation of the spied-upon party.
With all that's said and done, we genuinely hope that the US and China can come to agreements with each other without affecting the innocent people around them.
What do you think about this? Let us know in the comment section. 
Also read: "We are no longer safe now," Tun M Speaks Out After Trump Nearly Starts World War 3 With Iran