Watch: Teacher Who Walks 8km to School Every Day Cries After Grateful Students Gift Him New Shoes
We have a lot of teachers throughout our lives as they guide us from kindergarten until university. These educators are responsible for shaping our lives and futures, and some take the effort to go the extra mile just to see their students succeed. Well, believe us when we say that this teacher literally did just that.
On what seemed like any other normal working day, this Filipino teacher, Cesar Punzalan, got the surprise of his life upon his arrival at Immaculate Heart of Mary School in Laguna on Monday (12th August).
According to the South China Morning Post, this dedicated teacher walks 8km every single day to school, so much so that his shoes got tattered just to fulfil his responsibilities as a teacher. This noble act of his did not go unnoticed by his observant students as they decided to take things into their hands by giving Cesar a gift as an act of appreciation.
You can watch the heart warming video here:
Source: Facebook
The scene began when Cesar entered the classroom, preparing to begin his class. As he was about to start his lecture, a student playfully interrupted him with, "Sir, before you start, we have a gift for you."
Cesar was then given a box tied up with a ribbon while the students cheered and clapped for him. He seemed surprised and was hesitant for a short while before opening the box.
The 50-year-old man asked what was in the box he was given, only to receive his students' cheeky jokes that there were toads and cockroaches inside.
He continued to slowly untie the ribbon, seemingly nervous of what was going to be inside the box.

Source: Facebook
Wanting to speed up the process, the students then offered him a pair of scissors, as they couldn't wait to see his reaction.
It seemed like Cesar was hesitant to open the box as his students kept on joking by saying that it could be a house plus a lot of land, one million dollars in cash, or even snakes. They had even said that he should be careful as the content may bite him.
Once opened, the whole class erupted in cheers as Cesar stared at the shoes in disbelief.
"Why did you spend money?" he asked.
One of the students replied that each of them had wanted to contribute their money to buy the shoes because they love him.
"It's only a small gift compared to what you've helped us with," they said.

Source: Facebook
The teacher was so touched by his students' gift that he had tears in his eyes. I mean, who wouldn't be deeply moved by this?
Cesar then explained that he wasn't expecting anything from his students as he had only wanted to share his knowledge with his students.
They then gave him a sincere reply;
"But sir, before we leave, we wanted to make sure that we give something to you too which will make you happy."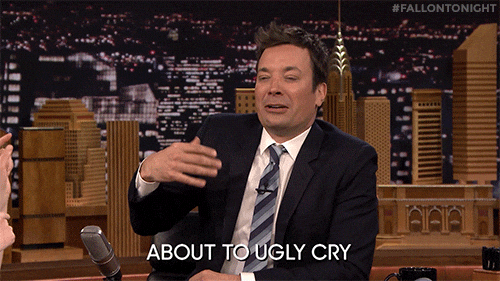 Teachers all over the world have sacrificed a lot of their time, effort and money just to help their students become better human beings. This act of appreciation is truly heartwarming and to all of the teachers out there, we would like to express our gratitude for everything that you have done!
Also read: Classmates Pretend to Get Into Serious 'Fight' to Suprise Teacher With Birthday Cake