Watch: M'sian Mum & Son Steal Shoes From Shop Even Though They're Different Colour & Size
CCTV cameras are everywhere nowadays as so many crimes are being committed right under our noses. If it was not for these carefully hidden devices, we wouldn't be able to catch people who sneakily try to commit their crimes thinking no one can see them.
A video posted on Facebook on 8th October shows a guy and a woman – presumably son and mother – at a clothing store somewhere probably in Malaysia.
While the guy is at the corner of the shop 'looking at some clothes' on a rack, the woman walks over to where the shoes are placed. She takes two shoes and brings them over to the guy.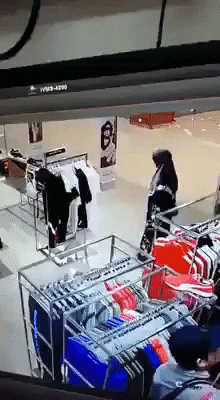 The video is captioned: "Not the same size and colour (1 size 6.5, 1 size 7) also steal" which means that the woman had apparently taken two different shoes of different sizes.
The guy takes one of the shoes and tries it on and looks suspiciously around the shop. He then removes the shoe while the woman tries on the other shoe. She takes it off a few moments later as well.
They fumble about with the shoes in their hands and pretend to look at clothes on the rack while checking if anyone is looking. The guy then opens the bag he is holding and puts the two shoes in it.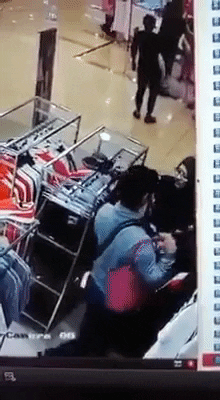 After glancing around again, the duo makes their way out of the shop as if nothing had happened.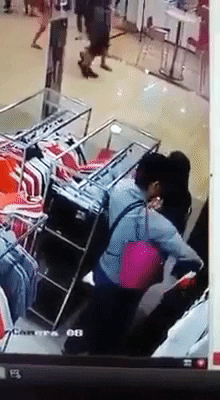 There were mixed reactions from netizens, with some sarcastically saying that they have "dignity" and a "good education", while others said that they have "no shame".
"No shame… Innocent look, evil intentions… Hope they get their two hands cut off for robbing hard-working people," one netizen commented.
Here's the full video:
Kantoi ✌👟 not the same size n color (1 size 6.5, 1 size 7) also "rembat" 🤦‍♂🤦‍♂🤦‍♂

Posted by 我们是马来西亚人 We are Malaysians on Tuesday, October 8, 2019
Wow, like that also can? Why would they take two different shoes of different sizes though? 
Also read: Watch: Snatch Thieves in M'sia Are Getting Braver by Grabbing Women's Bags Right Out of Their Laps