WATCH: Cement Truck Hits & Drags Perodua Viva Along Old Klang Road In a Hit & Run Fail
Hit-and-run accidents are a considerably normal occurrence in Malaysia, to the point where it's become a necessary thing to have a dashboard camera in every car, just to make sure we capture these situations as proof for later on.
But what is a hit-and-run accident?
It's normally when a vehicle hits another vehicle, and then escapes to try and avoid the consequences, right?
Well, one cement truck going down Old Klang Road clearly did it wrong, in a now infamous Twitter video shared by 999 Malaysia (@999Malaysia).
999Malaysia: Dilanggar Lori simen
PEMANDU kereta berdepan detik cemas selepas kenderaannya dilanggar sebelum diseret sebuah lori simen di Jalan Klang Lama, Kuala Lumpur semalam.
https://t.co/ky3gO4j658 pic.twitter.com/8O0oSM4pcq

— 999 Malaysia 🇲🇾 (@999Malaysia) August 15, 2019
The caption goes, "Got hit by a cement truck. The horrific moment faced by the driver as he's hit and being dragged along by a cement truck on Old Klang Road, Kuala Lumpur last night."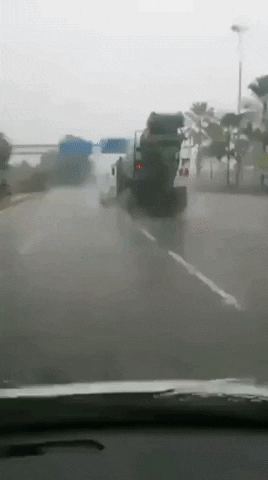 Some netizens were so baffled by the incident that they questioned if the lorry driver even saw the car in front of them.
This comment goes, "Don't tell me the lorry driver couldn't see that he had hit another vehicle."
This comment says, "Seriously, don't tell me the lorry driver can't feel or see anything in front of him. Even I'm used to driving large trucks like this."
The poor driver of the Perodua Viva is probably freaking out, unsure of what to do next, though where the cement truck took it and where they ended up remains a question.
999 Malaysia's posting has since garnered over 146 retweets.
Let's hope the Viva driver is okay and is compensated for that traumatising ordeal! 
Also read: Johor Bus Driver With Expired Road Tax Makes False Police Report After Hit-And-Run On Woman's Car