Viral Photo Reveals the Sad Reality of Our Nation's Para Athletes
Para athletes have helped change the societal perspectives of Malaysians towards people with disabilities.
Athletes such as Ridzuan Mohamad Puzi, Mohammad Ziyad Zolkefli, and many others have been at the forefront of these changes.
Winning medals after medals, our para athletes have gained a wave of attention focused on their many successes.
But is all the attention nothing more than a flash in the pan?
Taking to Twitter, @ahmadough shared a picture of a para athlete seeking alms from the public, an image that should not be seen today.
Kenapa sampai jadi macam ni? Mana dorg punya peruntukan? pic.twitter.com/zf47CM2dzz

— Psydoughck (@ahmadough) May 1, 2019
He writes. "How did it come to this? Where is the promised funding that they deserve?"
Back in 2016, both Mohamad Ridzuan Mohd Puzi and Abdul Latif Romly were given RM100,000 each by the same state government for winning gold at the 2016 Rio Paralympic Games.
However, things have died down since then.
The image of the athlete seeking alms has not only gone viral with 6.8k retweets and 3.1k likes but has also attracted the attention of the Youth and Sports Minister Syed Saddiq.
Boleh maklumkan bagaimana saya boleh hubungi?

KBS buat pertama kali memperuntukkan RM3-RM10 juta untuk skim kesihatan khas bagi atlet/bekas atlet.

YAKEB, badan berkebajikan bagi Atlet juga diperuntukkan RM3juta.

Boleh sampaikan bantuan melalui saluran sedia ada. Please help.

— Syed Saddiq (@SyedSaddiq) May 2, 2019
Responding to the tweet, Syed Saddiq writes, "Can you tell how I can contact them?"
"For the first time, the Ministry of Sports and Youth has developed a new scheme for athletes and former athletes worth RM3 to RM10 million."
"YAKEB, a body that looks after the welfare of athletes has a budget of RM3 million."
"These funds can be appropriated through proper channels. Please help."
The swift response will definitely be a welcome sight for para athletes. However, the problem does not end there.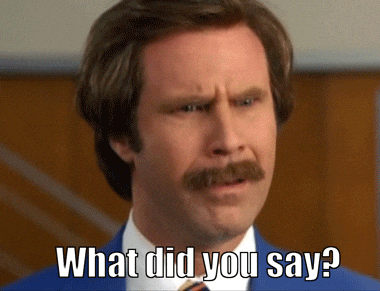 The tweet has also garnered responses from para athletes, many of whom share similar financial woes.
One shared that even the Malaysian Deaf Sports Association (MSDeaf) is struggling to keep their heads above water.
"We face a similar fate."
Another one replied,
"My brother is a para athlete for Kuala Lumpur. Almost every weekend he is required to attend training, yet he is given no allowance at all by the KL government."
Seriously? Our para athletes deserve so much more than this.
According to Malaysiakini, some of them don't even have the proper sports equipment because the government doesn't provide it to them.
We sincerely hope that our para athletes will receive equal treatment and not be marginalised by the state or national sports governing bodies any longer.
Also read: Video of Malaysian Paralympic Gold Medalists Singing 'Negaraku' Will Break Your Heart