'Bikini Airline' VietJet Launches In Malaysia But Has No Stewardesses in Bikinis
Viet Jet Airlines recently made headlines as it wasn't just any ordinary flight, but one that's known to have hot stewardesses in bikinis!
Guys and girls alike expressed their excitement to board the planes from this airline just to experience something a little bit different.
When Viet Jet lately announced their newest international route to connect to Kuala Lumpur, Malaysia, Malaysians couldn't be anymore excited at the unconventional idea of boarding the 'bikini airline'.
It is then only learnt that Viet Jet stewardesses won't be wearing any bikinis, in fact, they'll be in proper uniforms. Sorry guys!
But kudos Viet Jet for respecting the country!
The airlines that's famous for their bikini shows will not be performing on Malaysian flights for obvious reasons, but vice president Nguyen Thi Thuy Binh says there will be other ways to entertain the passengers.
"There's always something exciting on board our flights," she says. Some of the activities she hinted at include singing performances, magic shows and meet-and-greet sessions with celebrities on board.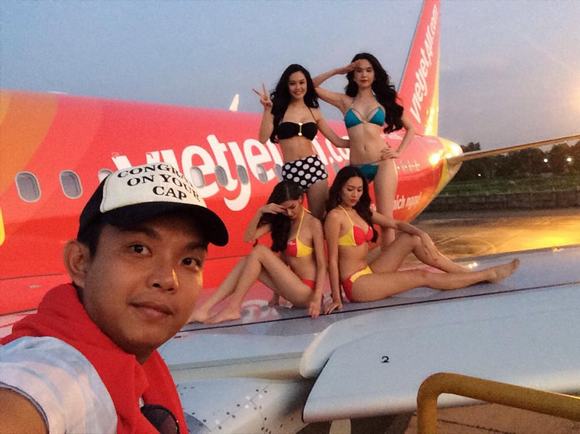 The sexy concept of the airlines have had a lot of criticisms but Binh is not letting it affect her. #hatersgonnahate
"You have the right to wear anything you like, either the bikini or traditional clothes." she said.
"We don't mind people associating the airline with the bikini image. If that makes people happy, then we're happy." 
After their international route to Kuala Lumpur, Viet Jet is looking to expand to Indonesia and Philippines as their next destinations.
Too bad the airlines won't be using their concept for Malaysian routes. I don't know about you but I'll just go cry in a corner now.