Undercover Malaysian Journalist Exposes "Good Paying" Fruit Picking Jobs in Australia
In a collaborative effort between Utusan Malaysia, 7.30 and Fairfax Media, our local journalist Saiful Hasam went undercover in Australia posing as a traveler looking for a job in fruit farms in Australia.
According to ABC, these workers are usually people who are visiting Australia using a travel visa only. Which mean they do not have any working permits.
Many of these workers come from all over the world but many of them are usually from South East Asia, such as Malaysia and Indonesia.
It's apparently common to find messages of job offers in Australia. Desperate Malaysians are promised a job with good pay, but little did they know this was not the case at all.

Image source: smh.co.au
These illegal workers are apparently underpaid at AUD 9 per hour. Although that may seem like quite a good amount to Malaysians, it isn't worth the amount of work put in.
They have to pick these fruits in the scorching hot sun and then package them. Packaging is also very tiring as these workers need to lug heavy boxes of these fruits around.
But the most questionable part is, these fresh produce are sent all the way to the big supermarkets around Australia.
One of the fruit farms that hire illegal workers are Cutri Fruit in Swan Hill where Saiful Hassam worked at.
In a secretly recorded video, Saiful can be heard speaking to a senior manager of Cutri Fruit. After working a few days at the farm, the manager finally asked Saiful,
"Are you legal? You got legal papers?"

"I can't employ you direct. You don't have the paper. You know what I mean? That's why we use the contractor because, I don't know, they dodgy it up."
Saiful had entered Australia using a short-term visa which meant he wasn't allowed to work there. Yet, it was shockingly easy for him to find a job in Australia anyways.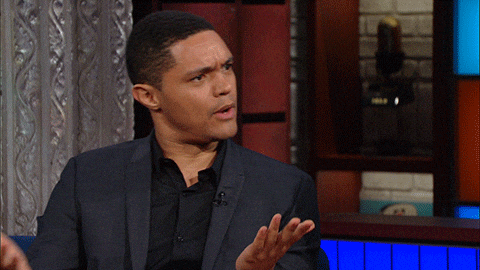 It that was needed was a quick and simple phone call to labor hire contractors from Cutri Fruit and Saiful was allowed to work and stay in Swan Hill, all offered by Cutri Fruit themselves.
And there are thousands more just like him who are employed illegally.
According to Saiful, the accommodation he lived in for a while was a run-down house owned by the fruit farm but run by the labor hire contractors. There were 12 other illegal foreign workers staying with the journalist at that time.
Worst of all, the rental Saiful had to pay was AUD 10 a day, and after several days, he only earned AUD 110. But he had no choice but to pay back AUD 70 to his employer which left him with a measly AUD 40.
Yet, after this controversy was foiled to the public, Cutri Fruit had the audacity to release a statement saying that they  "would never knowingly exploit illegal workers from foreign countries".
In their statement, they defended themselves by saying they were unaware of such illegal businesses being run.
"Our part-time and seasonal temporary workforce are engaged through contractors, as has been industry practice for decades,"
"Our contractors are subject to an agreement which specifically states that they are required to check the validity of any foreign workers' visas and to meet set pay rates.
"Should any of our current contractors be found to be in breach of employment laws or visa requirements their agreement will be terminated. Two contractors were terminated prior to this harvest because of concerns about their employment practices.
The National Union of Workers' federal secretary, Tim Kennedy told the press that this is unfortunately an endemic in Australian farms. He said,
"Some farmers want labour that they can exploit the hell out of. Migrants are not seen as people, but commodities."
The federal secretary also accused the big supermarkets of ignoring the scale of worker exploitation in their supply chains.
In light of the news, major supermarket companies in Australia have chosen to cease any supplies from Cutri Fruits until this issue has been resolved and some of them even launched their own investigations.