This Japanese Magazine Lists 42 Traits All Men Must Have to be The "Ideal Guy"
Every girl dreams of finding their "ideal man", one who is tall, dark and handsome, but trying to define the perfect man simply can't be done as each girl's ideal man differs in some way or the other. One might love blue eyes while another fancies brown eyes. That being said, if I were to list every single thing that a girl might want in their man, boy, it would go on forever.
However, a women's magazine in Japan seems to have a very specific type of "ideal man" in mind, which readers have found to be a bit too far-fetched. Okay, a lot far-fetched.
According to NextShark, an image of a page from the magazine was uploaded by Japanese Twitter user @Holy_chorus with the caption "This is the ultimate young man, who embodies every ideal!"
めっちゃ裏で女殴ってそう pic.twitter.com/q6mHjAHokd

— ほぉりぃ(´へωへ`*) (@Holy_chorus) April 22, 2019
The Twitter user then goes on to mention some of the qualities listed in the magazine which apparently make up the "perfect" man, starting off with some physical characteristics.
1. Has black hair
2. Short hairstyle
3. Fair complexion and flat facial features
4. At least 175 centimeters (5 feet, 9 inches) tall
5. Thin and muscular
A bit too specific on the black hair and flat facial features, but more or less still quite general.
The list then moves on to more detailed descriptions, this time looking at men's sense of fashion and even mentions a Japanese celebrity as the epitome of good looks.
6. Often wears hooded sweatshirts
7. Dresses casually
8. Prefers navy blue or white clothing
9. Looks like actor/model Kentaro Sakaguchi
This is what Kentaro Sakaguchi looks like:
Okay, I guess maybe one out of every 50 guys looks like that, but that's not even all! The list goes on to describe an even more unrealistic version of the ideal guy that even Kentaro Sakaguchi himself wouldn't be able to live up to it.
10. Born and raised in Tokyo
11. Spends a lot of time in the Harajuku neighborhood
12. Birthday is in August
13. Blood type O
14. Is the oldest son out of his siblings
Isn't a guy's birth date, blood type and family position out of his control?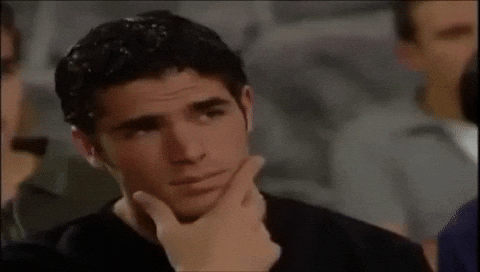 15. College graduate (or currently in college)
16. Member of an athletic club (as opposed to an art club)
17. Is a student
18. Has a lot of friends
19. Has had three prior girlfriends
20. Has a lot of money saved up in his bank account
21. Currently works part-time at a cafe
22. Kind and gentle
23. Often says "thank you"
24. Wants to get married someday
25. Spends his money responsibly
This is getting ridiculous now.
The magazine then continues to list characteristics that are either vaguely general or oddly specific.
26. Limits his per-month clothes purchases to 10,000 yen (US$90)
27. Often rolls up the sleeves of his long-sleeved shirts
28. Is always smiling
29. Will give you accessories for your birthday present
30. Regularly texts/emails/calls you
31. When you're feeling bad, asks "Are you OK?"
32. Is a member of the soccer team
33. His hobby is watching sports
34. Is athletic
35. Likes eating meat and meaty dishes
36. Loves Cola
37. Is into beetles
38. Watches the variety show Shabekuri 007 every day
39. Doesn't smoke
40. Can drink a lot of alcohol
41. Doesn't wear cologne
42. Is good at cooking rice omelets
How many items can you tick off, guys?
This "ultimate" list has since caused a discussion among netizens, with some claiming they will never be able to be considered "ideal" while others pointed out that guys do not necessarily have to fit the list's requirements exactly to be seen as acceptable or attractive, but rather, it only serves as a hypothetical checklist.
If this list really is THE ideal checklist, I guess men have a lot of bucking up to do. What do you think of this list? Is it too unrealistic or is it what all men should be measured against? Let us know in the comments below.
Also read: These Faces Are Asia's Most Handsome Man & Most Beautiful Woman According to British Film Critic