Study: Malaysians Pay MORE for High-Speed Broadband Access Than Other Countries!
If you've ever said 'why the wifi so slow le?' then you're not alone. Millions of Malaysians have said the same, and like you, they too have had to pay considerably more for high-speed broadband access than other countries, the World Bank reports.
AND EVEN WITH THE AMOUNT WE PAY, our connectivity levels are one of the worst in the world! Quite paiseh la, when our neighbours Singapore have the fastest internet speed leh.
According to World Bank's latest edition of the Malaysia Economic Monitor, the high cost of fixed broadband internet services is partly driven by limited competition. That means because of the limited amounts of ISPs in the country, the prices remain high.
As we all know, the major internet service provider (ISP) in the country is under Telekom Malaysia Bhd (TM). 

Source: Telekom Malaysia Berhad
In terms of price per Mbps, Malaysia ranked 74 out of 167 countries for fixed broadband services and 64 out of 118 for fibre broadband services. This does not look good for a country at our level! We're behind our regional peers like Vietnam and countries at a similar level of economic development such as Mexico and Turkey!
According to the report, Telekom Malaysia Bhd (TM) which has a significantly larger market share than the leading firms in other countries, contributed to the higher fixed broadband prices in three ways:
TM is the major incumbent of cable landing stations in Malaysia. Rather than allowing for co-location of its stations with other operators, it instead provides point-of-access connection outside the stations and charges a higher fee, which translates to a higher cost of broadband roll out.
Given TM's extensive broadband networks, it has been awarded exclusive memorandums of understanding with the government to deploy the high-speed broadband (HSBB) and sub-urban broadband (SUBB) plans, without contest. This doesn't do much to attract private investments by the network roll out operations.
Malaysia also pays a higher IP (internet protocol) transit prices than is the case in other countries, and this is subsequently passed on to retail consumers of broadband services.
Furthermore, to add salt to the wound, the World Bank said Malaysia performed relatively poorly in terms of the quality of its broadband services.
In February 2018, Malaysia's average download speed is 22.56 Mbps putting it in 63rd place out of 130 countries.  Singapore ranks in the top place with 161.53 Mbps!
"Countries at similar levels of economic development as Malaysia also have significantly faster download speeds. For example, Hungary has an average download speed of 90.94 Mbps, while Thailand has an average speed of 41.35 Mbps," it reported.
Talk about a slap in the face. Even our other neighbour Thailand is doing better!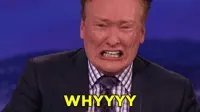 But, not all hope is lost! The World Bank suggest that Malaysia should look beyond doubling its internet speed and aspire to achieve gigabit-level of connectivity.
"Republic of Korea, for example, has already implemented the Giga-Internet Pilot project, with plans to commercialise 10 Gbps broadband services by 2020, while Sweden aims to provide broadband access at a minimum speed of one Gbps by 2025," it said.
Well hopefully with our new government, actions will be taken to help increase the quality of our internet speeds.
Also read: Malaysia Has One Of the Slowest 4G Speeds in the World, According to Report