Singaporean Flight Attendant Arrested In Bali Customs For Having Ecstasy and Meth!
That's one high flyer, eh? *BA DUM TSS*
What happened was, this guy, a Singaporean national, was going on holiday to Bali, Indonesia. The suspect, identified as Goh Thiam Ann Desmond had 1.47 grams of meth (aka syabu) and 2 ecstasy pills! These are party drugs, and looking at the amount he had on him, it's said that it's likely he's smuggling them in for personal use.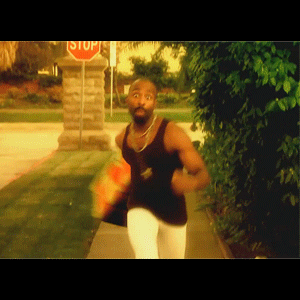 He was caught after arriving in Bali, as he was passing through Customs. Funny thing is the drugs were found stashed in his wallet! You'd think working in an airline would teach him a thing or two!
Also, this raised the question of how did he manage to squeeze through Changi Customs. Singaporean netizens have theorized that he probably leveraged on his job as a flight attendant with Singapore Airlines to just breeze past any checks!

His next wallet maybe? – Source: Just Another Tree
The Head of Ngurah Rai Customs and Excise, Budi Harjanto has confirmed that they have run lab tests to confirm the drugs were as stated.
"He, the steward, was not on duty. He intended to go on vacation and wanted to use the drugs, to be enjoyed in Bali"
– Budi Harjanto, Head of Ngurah Rai Customs and Excise
As for the question of charges, the flight attendant could face 5-15 years imprisonment with a fine up to around RM3,185,729.
To be frank, even Singapore's notorious drug laws would be more lenient! He would have gotten a maximum of 10 years imprisonment and a maximum fine of RM60,430. 
Though some may consider him lucky as Indonesia is known to have the harshest drug laws in the world. If his drugs had exceeded 5 grams, a maximum punishment of life imprisonment may be imposed for possession and a death penalty will be imposed for any person found trafficking drugs!
Singapore Airlines have yet to comment on this development, according to aviation experts though, it is likely he'll lose his job! Well no shit!