Shocking Video Shows Car Clutch Explode & Hit Man's Head, Killing Him Instantly During Dyno Test
A 35-year-old man died when a car part flew and hit him in the head during a car dyno test.
A dyno test basically involves a machine called the dynamometer, that allows the car to run at 'full speed' to measure the amount of horsepower that the engine can produce.
If you're wondering, the car stays in the same spot while its tyres run at full speed depending if its a rear wheel drive or a front wheel drive.
On 3rd October, a mechanic from Brazil was servicing a car together with his colleagues and was standing about ten meters from a car that was just about to go through a dyno test.
A video shows the mechanic in a red shirt watching one of his colleagues get into the car and start revving the engine.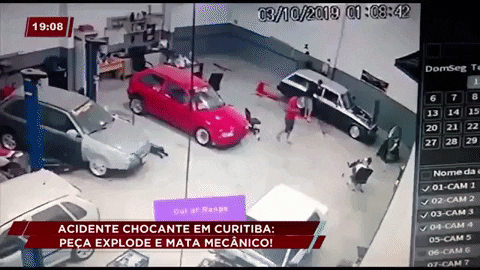 Suddenly, an object comes flying at the man with full force and hits him in the head, killing him on the spot.
According to Oriental Daily, the car's clutch had become loose and exploded, which sent a part of it flying towards the man. It hit him on the head and broke his neck, which led to his immediate death.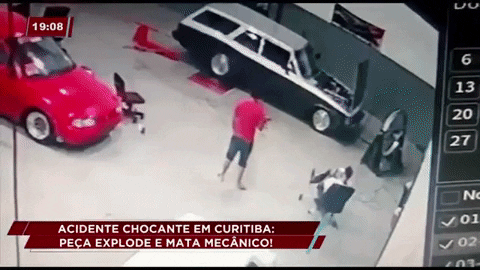 His colleagues gathered around his body not knowing what to do as they scrambled around the room in shock.
The man leaves behind a wife who is six months pregnant as well as many dear friends and relatives.
😱😱😱
Also read: 14yo Dies After Phone Battery Overheats & Explodes While She Was Listening to Music Overnight